How Sipsco Stole Christmas: The Yogscast's best Christmas special ever?
It's Christmas, 2013, and I think The Yogscast have outdone themselves this year. That's because they've just uploaded a new Yogscast Christmas Special – How Sipsco Stole Christmas – that is simply fabulous.
In it, The Yogscast tell the story of How the Grinch Stole Christmas, but as seen from perspective of The Yogscast er……cast……themselves and the evil Sipsco.
Sipsco (aka Sips and Sjin) play The Grinch and his helper, as they sneak down into Yogsland and steal all the Yogs' Christmas presents. Even Simon's Jaffa Cakes!
The brightly-colored animated Yogscast Christmas Special 2013 video was drawn by artist Taylor Southerland, who has also written and drawn a comic book on the same theme that also features Sips and Sjin ad the rest of The Yogscast.
Watch it below. It's awesome. And don't miss Simon in his pink nightdress and holding a plushie. Now that's classic.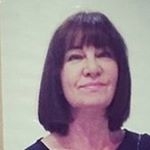 Latest posts by Michelle Topham
(see all)