I have to admit I haven't played Candy Crush nor do I intend doing so. That's because I hate match 3 type games with a passion, as well as games that are directly copied from Bejeweled, a game I also detested.
That being said, there are apparently millions of people playing Candy Crush currently and who am I to say there's anything wrong with that. In fact, even Eurogamer has one staff member who is so addicted to Candy Crush she's chosen it as one of her favorite games of the year and even produced a video giving tips on how to beat Candy Crush — for beginners anyway. You don't get much more addicted than that.
If you are having problems and need to know how to beat Candy Crush so you can move on from the level you've been stuck on for two weeks, give the Ellie Gibson's Eurogamer video a quick watch below. You never know, she might just have that magic tip you need to get you moving again. Then again……..
And, of course, if you haven't played Candy Crush yet, you can download it on Google Play.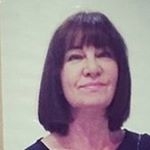 Latest posts by Michelle Topham
(see all)