How do you become a production designer on Doctor Who? According to production designer and art director Michael Pickwoad, who has worked on Doctor Who since 2010, there are many things that go into making someone a successful TV and movie production designer. Things you may not even think about.
Pickwoad says, obviously, being able to draw is a prerequisite. He goes on to say having an interest in plans, and being able to put your ideas into a plan, is key.
As for training, people become a TV and film production designer through many different avenues. Pickwoad himself has a degree in engineering. Others, however, go to film colleges or to art school, and so take a more direct route.
But Pickwoad says, no matter what your training is, one of the most important things to do if you want to become a production designer on Doctor Who or any other show is to take notice of your surroundings.
"Wherever you are, look around you. Because you need to know what life is like, what things are like. How you design lots of sets is by what you see. Bring in everything that you know".
Watch Doctor Who's Michael Pickwoad talking about television and movie production design in the video below.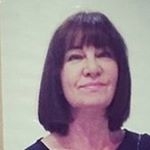 Latest posts by Michelle Topham
(see all)