There's an absolutely amazing video popped up on YouTube showing how to build a 'Groot Swing Set'. Groot, of course, is one of the most popular characters from the recent movie 'Guardians of the Galaxy'. The Groot swing set was featured on an episode of 'Super-Fan Builds' and, man, does it look awesome.
Of course, the Groot swing set wasn't built by just any group of fans but was, instead, put together by some of Hollywood's top prop designers. Still, it's interesting to see what can be done, if you only have the equipment and the talent.
They started out by looking at photos of Groot in 'Guardians of the Galaxy', as well as toys that have been made of the character. Plans were then drawn up for the swing set, and they figured out what needed to be cast separately and what should be welded together as one piece.
Watch how these talented prop designers came up with one of the coolest kid's swing sets I've ever seen. I don't know about the kid who finally ended up with it, but that would have pride of place in the middle of my living room.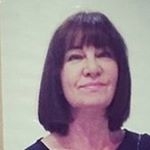 Latest posts by Michelle Topham
(see all)