How to build a kickass Minecraft mansion
There's an absolutely awesome video series on YouTube which will help any gamer build a fabulous mansion in Minecraft. The series was put together by popular YouTube gamer Keralis, who builds some truly fabulous Minecraft structures, and it includes everything you could ever want to know about how to build a massive mansion in Minecraft — including exterior and interior design, landscaping, furniture, fireplaces, storage areas, bathroom fixtures and more.
Keralis builds his two-storey mansion primarily from sandstone, sand, and bricks (which sounds a bit weird, but it's not at all — it's beautiful).
His video series starts right from placing the first block and goes through every step of creating his mansion with nothing left out..
He also uses the Flows HD Texture Pack 128x, which makes everything he's building look extremely pretty.
You can check out the first in Keralis' video series below. Watch the rest of them on his YouTube channel, and you'll soon be building your very own massive Minecraft mansion. I've used some of his design on a mansion I'm currently building, and it really does look amazing.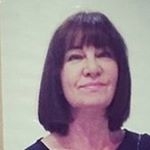 Latest posts by Michelle Topham
(see all)