Build this awesome Minecraft theatre
I'm in the middle of building a massive modern city in Minecraft. It's set in England, and includes not only small white-washed cottages, large mansions, apartment buildings, modern shops and businesses, none of which I had a problem building.But, when it came to building a theatre, that was a different subject entirely. Building a theatre in Minecraft wasn't as easy as I thought, and every build I started just didn't look right.
So, imagine my surprise, and delight, then when I found a how to build a theatre in Minecraft video not only uploaded in the last 24 hours, but also from one of my favorite YouTube Minecraft builders. And, yep, it's perfect.
The video was produced by Keralis, and it's part of his 'Inspiration' series — a series where he shows off Minecraft buildings that have been created on his server. But not just any old buildings, of course. These things are awesome.
Rooms in the Minecraft theatre
The massive Minecraft theatre Keralis tours around has a ticket office, lobby, ladies and men's toilets, restaurants, concessions, auditorium, stage area, backstage and lots lots more. It's also absolutely enormous and beautifully designed.
While technically not a how to build a theatre in Minecraft video, as you don't get step-by-step instructions (but let's face it, that kind of video would take days to produce), the video does show off every room in the theatre and gives any would-be Minecraft theatre builder some awesome ideas for how to get started.
For me, it was worth watching just for the 'mood lighting', as well as for some cool designs for restaurants and for the balcony area.
Check out Keralis's Minecraft theatre video below. Now isn't that amazing?
But, it gets even better. If you want to wander around this Minecraft theatre for yourself, as well as walk through all the other buildings on Keralis's amazing server, you can get access to his server from the Keralis website.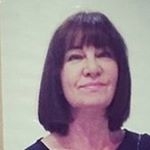 Latest posts by Michelle Topham
(see all)