How to build the most realistic Minecraft elevator
If I am ever in need of a tutorial for how to build something in a Minecraft world, I usually head to the YouTube channel of Mumbo Jumbo first, as he is a UK YouTuber whose builds are some of the best I've seen.
He is also a YouTube Minecraft gamer with over 429 million views on the videos on his channel and counting so, yes, he definitely knows what he is doing.
Last month, Mumbo Jumbo uploaded a video for something I have intended to do for a while in my largest world — add in a Minecraft elevator that actually looks realistic, and not one you would be frightened of riding in if you found it in real life — and a build that is actually quite easy once he shows you how.
In fact, I built mine in my latest Minecraft house in just 20 minutes and, yes, it looks amazing — although it's not quite as colorful as Mumbo Jumbo's inside the car (he uses the British term 'carriage' to talk about the inside of the elevator car). And, yes, it works.
All you need to do to build a realistic Minecraft elevator is to build it 2 x 2, if you want it to look like you are standing in a realistic Minecraft elevator car. Mumbo Jumbo shows you step-by-step just how to do this, including testing it, so the pistons actually work the way you want them to. And so it stops properly, and you don't get crushed.
Related: The five nicest YouTube Minecraft gamers you should be watching
Because, while some YouTube Minecraft games say their elevator designs work, I've tried a couple of them and had no result except to fall through the floor to my death, or to get squashed flat when I arrive at my destination.
Follow Mumbo Jumbo's instructions for how to build a realistic elevator in Minecraft in the video below. And, once you've got it working, just build your building around it so you don't see the mechanism, and so it looks as realistic an elevator as one would in real life.
And, if you don't own the game yet (and why not? It's amazing), you can pick up Minecraft for PC and Mac, for Xbox 360, for Xbox One and Minecraft Pocket Edition now so you can start building your own.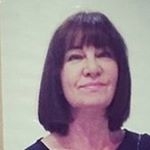 Latest posts by Michelle Topham
(see all)