Out of the various how to do make-up videos I watch on YouTube, I love watching British YouTuber Olibomb.
Olibomb, aka Olivia McCaffrey, is from the north of England, the same area I was brought up in. She is fabulous to watch as she is down-to-earth, funny, sweet and beautiful, has the prettiest skin and, oh yeah, she does a damn good 'how to do make-up' and 'how to color your hair 300 times a year' videos. (Yep, she colors her hair a lot too!).
Olibomb's latest video is a 'How To Create a Grunge Smokey Eye with Dark Red Lipstick' that is great if you're wanting to know how to easily do a smokey eye with a bit of a twist.
Because she shows you how to put on a full face of make-up, but in a way that still has her looking very natural, even after she has finished using about 15 products.
As for Olibomb's grunge smokey eye and the products she uses — an NYX eye shadow base, NYX Tinted Brow Mascara, NYX Tame & Frame in espresso, a Venus eyeshadow in icon, NYX eyeshadow in 'addiction' shade, an NYX Wonder Pencil, NYX Matte Liquid Liner, a Gosh Intense Eyeliner Pen to create her cat's eye, Rebel Eyes mascara, and an NYX dark burgundy lipstick with a Sleek Matte Me in 'vino tinto' as the final touch.
And, yep, she looks fabulous.
Watch Olibomb's 'Smokey Eye/Dark Red Lips' video below. I just can't get over how cute that girl is.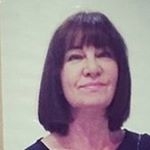 Latest posts by Michelle Topham
(see all)