Have you been wanting to know how to do the best pastel goth cotton candy glam make-up for your face? If so, and you haven't yet found a good YouTube video that walks you through the process step-by-step, look no further. That's because the fabulous make-up artist, model, singer and fashion designer Jeffree Star has just released a video on his YouTube channel that will show you how to do just that. And, in usual Star style, it's brilliantly done.
Now, of course, Jeffree Star's video shows exactly which brands of make-up he uses for his version of a pastel goth cotton candy glam look, and some of them are quite expensive. You don't have to use the same ones, however, as any similar colors will do.
Just make sure, no matter which make-up you use, it suits both your face and your wallet, as you should not have to spend a ton of money to get the pastel goth cotton candy look you want.
As for eye shadows, all you'll need is a light skin-color base shadow for your eye lids, a hot blue shadow, a lighter blue shadow, a dark blue eye shadow, a light glittery pink shadow and a darker pink shade, along with a sparkling silver eye shadow.
You will also need a black eye liner pencil, and a black mascara. False eyelashes complete the look, along with a pink cream or powder blush, a highlighter, and a dark navy lipstick.
Jeffree Star even wore a wonderful pink and lilac bob style wig to complete his cotton candy goth look, but you don't have to. Just find a wig in a color and style that fits the look you are going for.
As for the time needed to complete this wonderful look? Thirty minutes, at the most, should give you enough time to get your make-up on, and to tweak it to make it perfect. The more times you do it, the faster and more perfect it will become.
No watch Jeffree Star not only put on the perfect make-up for his pastel goth look, but also talk about why he uses the current make-up that he does, in the video below.
As usual, it's beautifully done, and is no wonder Star has already had over half a million views in just the couple of weeks it has been online. You can watch it below.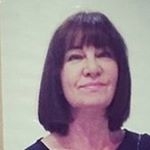 Latest posts by Michelle Topham
(see all)