As if it wasn't bad enough that Battlefield 2042 is already the lowest rated game in that franchise after numerous bugs have been causing problems for players since the game's release on November 19th.
This week, unfortunately, things just got worse for the action adventure game and for its players, after thousands of people began reporting being unable to access the game today.
Instead, when they try to get onto a server, a message saying 'Unable to Load Persistence Data' flashes up, and then they are kicked back to the game's main menu.
The error started appearing for players after DICE released its third Battlefield 2042 update this week.
What is the fix for the Battlefield 2042 'Unable to Load Persistence Data' error? Well…it's not a great one
Battlefield 2042's Swedish developer DICE is apparently working on a fix, which they say has been caused by a "connection issue on our side".
Meanwhile, according to them, the 'fix' to the Battlefield 2042 'Unable to Load Persistence Data' error and the message they communicated on the game's official Twitter account about it is simply this:
"We're on it, for now you can hit Retry and attempt to join a server".
Yep. That's the only 'fix' they have at the moment.
Sadly, this will do nothing to help Battlefield 2042's horrendously terrible reviews on Steam, which are currently running at 37,392 negative reviews out of a total of 63,211.
But…what is also interesting is, even while players are leaving reviews saying things like
"Battlefield 20-42 fps"
and
"Maybe one day we will get a game that's actually finished and tested on release day. Have played all the battlefields over many consoles and LOVED the franchise. THIS IS A MESS."
a fair number are still saying "Wait a few months to buy it" as, like Cyberpunk 2077 with its abysmal launch and subsequent problems, a sizable number of players still believe Battlefield 2042 will eventually be fixed by DICE and end up being an amazing game.
The fix for the horizontal mouse input issue in Battlefield 2042
News is a little better about Battlefield 2042's horizontal mouse input issue, however, as DICE does seem to have a fix for that one.
They say:
We've noticed some players on PC aren't able to use horizontal mouse input after Update #3 went live. Restore default settings by removing "PROFSAVE" files in My Documents > Battlefield 2042 > Settings to keep playing. Be aware this resets all your in-game settings.
Battlefield 2042 is now out for Xbox One, Xbox Series X/S, PS4, PS5 and PC.
You might want to wait to buy it, though, until DICE has had time to iron out its issues.
We're aware that many of you are receiving an error message while attempting to load into a Server, and then being returned to the Main Menu

⚠ Unable to Load Persistence Data is a connection issue on our side

We're on it, for now you can hit Retry and attempt to join a server pic.twitter.com/yhaHdGlotW

— Battlefield Direct Communication (@BattlefieldComm) December 2, 2021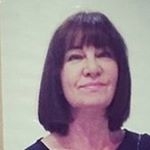 Latest posts by Michelle Topham
(see all)