Are you a creative person? Do you write, draw, paint, produce videos or do any of the other hundreds of creative things people do? Have you been creating things for a long time, and still feel like you need to improve your creativity, as what you are producing just isn't good enough?
If so, you must listen to a 2-minute video from NPR host and radio/TV producer Ira Glass talking about one thing few people ever talk about. The fact that, if you're not happy with what you're producing, that means you may not be very good…yet. But…you do obviously have good taste, or you wouldn't even know that what you created wasn't good enough.
So Glass gives a piece of advice when it comes to improving your creativity.
"The most important possible thing you could do is do a lot of work. Do a huge volume of work. Put yourself on a deadline so that every week or every month you know you're going to finish one story.Because it's only by actually going through a volume of work that you are actually going to catch up and close that gap. And the work you are making will be as good as your ambitions"
And isn't that something more people should have told you? After all, so many people quit being creative when they realize what they're producing just isn't cutting it, and because nobody tells them just keep doing what they're doing until it is.
Listen to that and the rest of what Ira Glass has to say about the creative process in the video below. It's well worth two minutes of your time.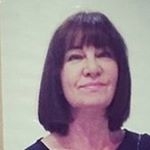 Latest posts by Michelle Topham
(see all)