If you're one of those people who didn't get around to buying the Flappy Bird game before the developer removed it from game stores, you can at least still make a Flappy Bird cakeand get your Flappy Bird fix that way. Don't know how?
No worries. There's an excellent video from Montreal Confections that shows you how to make a Flappy Bird cake in a few quick steps and all without any annoying commentary. Just video and music.
Check it out below, and then get cooking and icing your cake. Because, sure, some of that icing looks a little bit fiddly to do, but the cake is fabulous.
It's an awesome cake for any video game-related party or just for the gamers in your life to enjoy.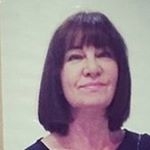 Latest posts by Michelle Topham
(see all)