How to Make a Hearthstone: Heroes of Warcraft Roll Cake (Video)
Making a Hearthstone: Heroes of Warcraft roll cake is easy
I wasn't even remotely interested in Hearthstone: Heroes of Warcraft until I saw The Yogscast playing it as part of the closed beta, and I've been fascinated by the game ever since. So, when I saw Rosanna Pansino, aka Nerdy Nummies, actually baking a Hearthstone: Heroes of Warcraft roll cake, I wanted to bake it as well.
So, this weekend I baked her Hearthstone cake and served it to friends who were over at my apartment playing board games on Saturday night. They thought it was delicious and, yep, it's dead simple to mix, bake and decorate == especially with Rosanna's easy instructions.
Check out the Nerdy Nummies How to Make a Hearthstone: Heroes of Warcraft Cake video below, then tell me you don't think that roll cake looks awesome.
As for the Hearthstone card game itself, you can get more information about the game at its Battlenet website. Should be released some time in the first half of this year (hopefully). We'll keep you updated.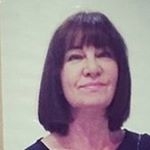 Latest posts by Michelle Topham
(see all)