How to make a Spiderman cake in time for 'Spiderman: Homecoming'
The upcoming super hero movie Spider-Man: Homecoming is coming to theaters in the U.S. on Friday, July 7th, which is why Rosanna Pansino is showing her Nerdy Nummies viewers how to make a Spiderman cake in time for the movie's opening.
The Spiderman cake Pansino makes on her very successful Nerdy Nummies YouTube channel is a cherry pie flavored cake.
She went with the cherry flavor as, in the comic book series, Peter Parker (Spiderman) loves his aunt's cherry pie. Transfer that flavor to a cake and, voila, fit for Spiderman.
So how do you make a Spiderman cake that you could easily serve to your guests at a 'Spiderman: Homecoming' party?
That's easy.
Ingredients
2 cups of sugar
2 cups of flour
1 cup of sour cream
1 cup of oil
3 eggs
1/2 teaspoon vanilla extract
2 teaspoons of sweet dough flavor
1 teaspoon of baking powder
1/2 teaspoon of baking soda
1 teaspoon of salt
1 1/2 cups of cherry pie filling
Vanilla butter cream frosting
Red buttercream frosting
Black fondant
Black royal icing
Now how do you actually make her cherry pie flavored Spiderman cake?
Watch Pansino's video below to see the method she uses. You can then run it again when you actually start to bake.
Related: Rosanna Pansino makes 'Wonder Woman' cookies
Spiderman: Homecoming' stars Tom Holland, Michael Keaton, Zendaya, Jon Favreau, Marisa Tomey, Robert Downey Jr., Tyne Daly and Donald Glover.
The film was directed by Jon Watts, and has Spiderman trying to balance his school life with being a super hero and trying to defeat The Vulture.
You can watch the full-length trailer for 'Spiderman: Homecoming' but, do be warned, it does show the plot of at least half of the movie, so you may just want to wait until it releases on Friday.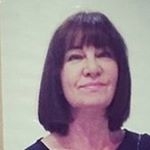 Latest posts by Michelle Topham
(see all)