This Minecraft typhoon class submarine is excellent
One of my Minecraftia maps is getting a little bit built up on land, so one of the things I wanted to learn to do was how to make a submarine in Minecraft to expand my horizons. Not just a namby-pamby baby submarine, though. No, I want a massive Russian typhoon class submarine that I can actually walk around in and, if I want, create a base and live in it.
That's why, when I found this video from JagThunder1, I thought I'd died and gone to Minecraftia heaven, as he's built an amazingly beautiful typhoon class submarine in Minecraft that took him more than four days to complete. I have a feeling it's going to take me a lot longer!
In his Typhoon Class Minecraft submarine, JagThunder uses 192 blocks to create the submarine from tail to nose. It's 29 blocks wide at the widest point,  He also uses 96 blocks to pinpoint the tower section. You'll find all his schematics on the video below, along with the most in-depth instructions possible, so even a complete noob like me can figure out how to build this baby.
This really is an excellent Minecraft build video, and phenomenally easy to follow for anyone wanting to build a typhoon class submarine. I'm halfway through building mine and it has been one of the easiest complicated builds I've done.
JagThunder also has a second build video up of another Minecraft typhoon class submarine he says he likes better. Who knows? Maybe I'll build two!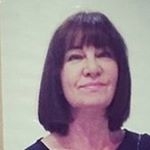 Latest posts by Michelle Topham
(see all)