If I'm ever looking for a recipe to make something fun from a movie, TV series or computer game, I usually first head to Rosanna Pansino's 'Nerdy Nummies' — a YouTube channel that specializes in cool and interesting nerd-themed goodies.
This week, I was looking for an idea of how to make Adventure Time bacon pancakes — you know, those weird but tasty looking bacon pancakes Jake makes?
And, yep, Rosanna Pansino, or Ro as she is usually known, has a video showing how to make them. This time, she even has singer Darwin helping her out.
For Adventure Time bacon pancakes, you only need a few ingredients:
Maple syrup
1 1/2 cups of flour
3 1/2 teaspoons of baking powder
1 egg
1 teaspoon of salt
1 tablespoon of sugar
1 1/4 cups of milk (low fat is best)
3 tablespoons of butter
16 slice of turkey bacon
Or…
you could just use a pancake mix and add the bacon. That's what I would do.
So how do you make Adventure Time bacon pancakes easily and quickly? Watch Ro's video below to see how she does it.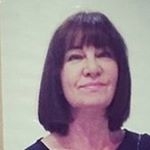 Latest posts by Michelle Topham
(see all)