Are you a World of Warcraft (WoW) fan? Do you love everything WoW-related?
If so, you will love this new video from Nerdy Nummies with Rosanna Pansino making World of Warcraft cookies. Horde and Alliance-themed cookies at that.
The only ingredients you will need for these easy to make World of Warcraft cookies are:
For the cookies:
3 cups of all-purpose flour
2 sticks of butter
1 1/2 cups of sugar
1 teaspoon of baking powder
1/8 teaspoon of salt
1 teaspoon of vanilla
2 eggs
And for the icing:
4 different colors of Royal icing — red, yellow, blue and black — which you can buy already-made in a tube or make yourself
You can find out how Rosanna Pansino makes these cookies in the video below.
But, honestly, it just takes minutes yet, when they are iced, these cookies look absolutely amazing and would be perfect for a World of Warcraft themed party.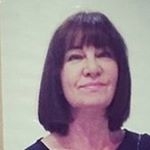 Latest posts by Michelle Topham
(see all)