How to make an easy Doctor Who Ood mask for Halloween
With Halloween coming up in a couple of days, you might be looking for some last minute ideas for a costume. If so, how about a Doctor Who Ood mask?
The official Doctor Who YouTube channel has put together a few do-it-yourself Halloween costumes for fans that may be thinking about going as something Doctor Who related. Today's video is of an Ood mask, albeit a bit of an odd-looking one.
The mask itself only needs a few supplies. Namely:
1 flesh colored balaclava (the Doctor Who channel says white, not sure why?)
Wool (they say red and pink wool, but I would choose more flesh colored, as it's more authentic)
1 pair of flesh-colored tights
A glue gun
Plastic tubing
A styrofoam ball
A foam sheet (again, go with a color that is more realistic than red, I'd choose light pink)
A black marker
Now watch the video below to show how to put it all together. But…
If you are going to wear it outside, be sure you make actual eye holes, so you do not fall down something dangerous as you're going along. (What was the official Doctor Who YouTube channel thinking?????)
Related: Who are the Ood, and what is their history in Doctor Who?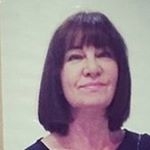 Latest posts by Michelle Topham
(see all)