How to make cheap and easy vegan chili, for just cents a portion
As a relatively new vegan, and one that hates to cook, I often experiment with vegan recipes trying to find things I will eat often and meals that don't require hours standing over a hot stove.
One of the dishes I made right at the beginning of my turning vegan is a vegan chili I still make at least once a week. Not only because this particular vegan chili is delicious, but because it takes minutes to put together and cook and, here in Austria at least, costs me less than 80 cents a portion to make.
If you are looking for a cheap vegan chili that you can throw together in just a few minutes, you really cannot go wrong with this one.
It's healthy too.
Ingredients for a cheap vegan chili (serves 3-4)
1 can or 1 box of organic tomato sauce (here in Austria, the one I get comes in a small box)
1 can or 2 cups of kidney beans (I use dry beans, lentils and chick peas if I have time to prepare them, if not, canned)
1 can or 3 cups of lentils or chick peas
1 cup of water
1 fresh tomato
1 onion
1 cup of chopped vegetables – (I use carrots, broccoli, corn, peas, cauliflower, whatever I have on hand)
2 cloves of garlic
Chili flakes to taste
How to make cheap vegan chili
Chop the onion and the garlic cloves, put into a large pan with a little water and sauté. You can use oil, but I usually don't as they both cook easily in water and oil adds unneeded calories.
Once the onion is beginning to brown, add the can or box of tomato sauce and a cup of water.
Chop the tomato, add to the mixture and stir.
Add the kidney beans and chick peas or lentils, followed by the vegetables.
Finally, sprinkle chili flakes over the mixture to taste and stir. Many people will only add 1/2 teaspoon or so of chili flakes as they don't like too much spice. I lived in Thailand for years, so love my food to be spicy, which is why I tend to add 1 tablespoon or even more of spicy red chili flakes.
Stir everything together while heating, and bring to a boil.
Turn down the temperature to low and simmer the chili for around 20 minutes.
Serve this vegan chili by itself or with rice or pasta.
Remember, you can also double up on the ingredients if you don't like to spend a lot of time cooking, then just freeze what you do not eat.
I make this for myself, it makes four meals, five if I eat it with rice or pasta, and it freezes beautifully. It also tastes even better on the second day when the garlic and chili has had time to soak into the other ingredients.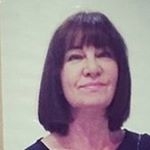 Latest posts by Michelle Topham
(see all)