How to Make Doctor Who Dalek and Tardis Cupcakes (Video)

 Easy to make Doctor Who Dalek and Tardis cupcakes
While this is not technically about a particular video game, sometimes you have to break from tradition particularly when you find something as awesome as a video on how to make Doctor Who Dalek and Tardis cupcakes.
Produced by an Australian YouTuber called My Cup Cake Addiction who specializes in videos about professionally decorating cakes, this how to make Doctor Who Dalek and Tardis cupcakes has to be one of the coolest videos I have seen in a while. So I wanted you to see it too.
Plus, what gamer/nerd doesn't love Doctor Who?
Not only are these cupcakes awesome for any Doctor Who fan, from kids up to adults, but they are also easy to make and ice and don't require a huge amount of money to do them. T
he cup cakes themselves only take a few minutes to make and then, once baked, each cupcake only takes a couple of minutes to ice and decorate.
Check out My Cup Cake Addiction's video below to see how to Dalek and Tardis up your life. It's awesome.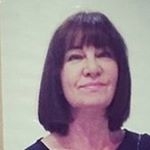 Latest posts by Michelle Topham
(see all)