How to Make League of Legends Cupcakes Easily and Quickly (Video)
You can make League of Legends cupcakes in just a few minutes
Is playing hours of League of Legends not good enough for you? Do you want your cake and be able to eat it at the same time? Well now you can. League of Legends cupcakes, that is. Yep, here's how to make the cutest League of Legends cupcakes that are dead easy to bake and decorate and look awesome when you're done.
This awesome League of Legends cupcakes video is produced by British art student and YouTube baker Taya Helena. In just a few steps, she shows you how to bake League of Legends cupcakes and then decorate them so easily and with such minimal ingredients that you'll soon be making Teemo, Eve, Panth, Voli Bear and more.
Check out her video below and then get baking and decorating! You can serve them at your next LOL party.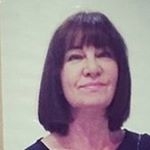 Latest posts by Michelle Topham
(see all)