How to make Mary Berry's Baked Salmon with Asparagus, it's easy
I'm always amazed at how simple the food the brilliant British celebrity cook Mary Berry makes often is, yet also how delicious.
Take Mary Berry's quick and easy baked salmon with asparagus. It is a dish that takes just minutes to prepare and cook, does not include any expensive ingredients, yet is healthy, flavorful, looks pretty on a dining table and is so incredibly tasty.
Mary's quick and easy baked salmon with asparagus was one of the superb dishes she made on her new BBC One series Classic Mary Berry this week — Series 1, Episode 3.
You can make the fish at home yourself with just these ingredients. Particularly as it is a perfect choice if you have special guests coming over.
Ingredients for Baked Salmon with Asparagus
A bunch of fresh dill
1 kilogram/2 pounds 4 oz of fresh salmon
Juice of one lemon
A drizzle of white wine
Salt and pepper
20 asparagus tips
A couple of fresh radishes
100 grams/3 1/2 ounces of fresh shrimp cooked
½ a shallot
2 teaspoons of Dijon mustard
3 tablespoons of white wine vinegar
150ml/5fl oz light olive oil
1 tsp caster sugar
A bunch fresh dill, chopped
Micro herbs for garnish
Method
Place a large piece of foil onto a baking tray, butter it and season it with salt and pepper.
Put a small bunch of fresh dill onto the tray as well, making sure it is placed so that all of the fish can be laid on it.
Place the salmon on top of the dill and the seasonings, fish side (not skin side!) facing down.
Pour the juice of a lemon over the top of the fish and add a drizzle of white wine.
Wrap the foil around the fish into a parcel shape, making sure there are not any gaps in the foil.
Cook at 180C/160C Fan/Gas 4 for about 25 minutes.
Cook the asparagus tips for 2 to 3 minutes as, if you over cook them, they will be soggy.
When the fish is ready, leave it to stand for a few minutes then remove the skin.
Chop the now-cooked asparagus into small pieces.
Plate the salmon, and place the chopped asparagus tips on top of it.
Slice the radishes very thinly and place on top of the asparagus.
Put the cooked shrimp on top.
Add some micro herbs to the top of all of it.
Whip up a quick dressing of Dijon mustard, white wine vinegar, shallots, olive oil and castor sugar and drizzle over the entire salmon. Serve.
You can watch Mary herself make that fabulous baked salmon in the video below.
Related: How to make Mary Berry's crispy bacon rosti with fried eggs — it's sooooo good!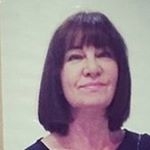 Latest posts by Michelle Topham
(see all)