How to make Mary Berry's Brioche Frangipane Apple Pudding — fast and easy
If you are looking for an incredibly simple but lovely looking dessert to make, you can't go wrong with Mary Berry's Brioche Frangipane Apple Pudding — a recipe from the British celebrity baker and cook's new BBC TV series Mary Berry's Simple Comforts — and one that is so darned easy to make.
Mary Berry's Brioche Frangipane Apple Pudding recipe showed up on Mary Berry's Simple Comforts, Season 1, Episode 1 "Paris" last month, along with several other French-inspired recipes.
Recipes that were all so fast and simple, even a novice cook like me had no problem making them.
Her Brioche Frangipane Apple Pudding, however, is literally one of the simplest desserts I have ever made.
Especially as it only requires inexpensive, non-complicated ingredients to make it, but it still looks so elegant when the now-cooked dish is placed in the middle of the table and the pudding served with ice cream or fresh cream.
Here's how to make Mary Berry's Brioche Frangipane Apple Pudding then if you want something that is pretty much fail-safe as well.
Ingredients
½ brioche loaf, cut into slices
175g/6oz butter
175g/6oz caster sugar
175g/6oz ground almonds
1 tsp almond extract
3 large eggs
25g/1oz plain flour
2 dessert apples
2 tbsp apricot jam
1 tbsp flaked almonds
icing sugar
Method
Cut half of the brioche loaf into slices. (I actually used just a regular white sandwich bread the first time I made it, as I forgot to pick up a brioche at the store, and it still tasted lovely. Although my second effort with a brioche loaf a week later was definitely much richer in taste).
Pre-heat the oven to 200C/180C Fan/Gas 6
Butter a 28cm/11in in diameter pie dish and place the slices of bread on the bottom of the pie dish. Push the slices into the sides of the dish as you go to ensure the entire base of the dish is tightly covered with bread.
Put the butter into a food processor, along with the caster sugar and mix together.
Add the almond extract, and the ground almonds, eggs and flour. Mix again.
Spoon the mixture onto the top of the brioche base and smooth down.
Core the apples and slice into small pieces. Place the pieces on top of the mixture in a circular pattern all the way around the dish and then into the middle.
Place the dish in the oven and bake for around 40 minutes.
Put the apricot jam in a small saucepan, add a few tablespoons of water to thin it and then warm.
Brush the thinned jam all over the top of the now-baked apple pudding, sprinkle the flaked almonds on top and serve.
This type of brioche frangipane apple pudding can be served as is, with ice cream, fresh cream, custard or any other similar sauce you like.
And that is how to make Mary Berry's Brioche Frangipane Apple Pudding. (video below)
How to make Mary Berry's Lemon Posset Tart with Raspberries — simply and so delicious
The preparation time is less than 30 minutes and the cooking time just over that.
That means, if you are struggling to think up a delicious, simple dessert for your family or for guests, you could have this lovely pudding cooked and on the table ready to serve in less than an hour and a half.
Now watch the BBC video below to see just how Mary herself makes it.
If you are in the UK, you can also watch the Mary Berry's Simple Comforts episode it came from, along with all the other episodes in the series on the BBC's iPlayer.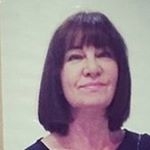 Latest posts by Michelle Topham
(see all)