Learning to make Mary Berry's classic rice pudding is easy
I'm a little late talking about how to make Mary Berry's classic rice pudding, but that is because I just moved into my first flat with an oven in 15 years (I lived in Thailand where apartments generally don't come with ovens as they're not used in Thai cooking), so I have a stack of recipes I have been trying. When I did finally get to her rice pudding, however, one taste and I realized quickly I should have made this one first.
Because her rice pudding tastes just like the one my mother used to make when I was a child growing up in England.
As for how to make Mary Berry's classic rice pudding, it is one of the easiest recipes I have ever seen her do.
It requires minimal ingredients, minimal preparation time, and the pudding cooks without you faffing with it, yet turns out one of the most delicious traditional British desserts you will ever eat.
The recipe, of course, is from the BBC TV show Mary Berry Everyday. A show I highly recommend you watch on the BBC's website if you have not seen it already.
Ingredients for Mary Berry's rice pudding
1 1/2 pints of full cream milk (makes it so creamy)
75 grams of short grain rice
1 tablespoon of caster sugar
1 quarter teaspoon of nutmeg
Jam if you like it
How to make Mary Berry's classic rice pudding
Heat the milk to just below boiling (do not let it boil).
Butter a large ovenproof bowl so that the bottom and the sides are well greased. I've since made it with a dish buttered and one unbuttered, and I have to see the butter adds a richer flavor to the finished rice pudding, so Mary Berry is right when she says "it enriches it". It does.
Put the rice into the bowl, add the caster sugar and then pour the hot milk over both.
Stir to make sure the rice does not get stuck to the bottom.
Put the bowl into the oven and cook the rice pudding at 140 fan for around 30 minutes.
After half an hour, take the rice pudding out of the oven and stir it. You will see a skin appearing on top. You can take this off if you like, but I prefer to just stir it in as, to me, the skin is the best part.
At this point, you can add the nutmeg to the top of the pudding. If you don't like nutmeg, this is the stage you can ignore.
Put the pudding back into the oven at the same heat, and leave it for between one and a half to two hours. Mary recommends two hours but, with my oven, (a very old gas oven) when I pulled it out after an hour and 40 minutes it was definitely done.
Serve portions of the pudding in small bowls and, if you love it the traditional English way, add a spoonful of your favorite jam. Strawberry, for me, is the best
Now watch the BBC video below for just how Mary does it.
And, if you are on a kick making Mary Berry recipes like I am, here are a couple more I have made recently and loved.
Mary Berry's Lemon Verbena Cake is delicious
Mary Berry's Lemon Meringue and Strawberry Cupcakes are easy and so delicious
It doesn't have to be Easter to make Mary Berry's Hot Cross Buns — I eat them all year round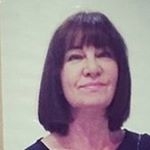 Latest posts by Michelle Topham
(see all)