How to make Mary Berry's Easy Beef Burgers
British celebrity cook Mary Berry is back with Classic Mary Berry, a new BBC  One TV series that recently aired its second episode.
One of the most popular things from Classic Mary Berry so far is Berry's recipe for Easy Beef Burgers. So easy in fact, you can whip them up in just a few minutes and have them ready to serve just a few minutes after that.
Mary Berry's Easy Beef Burgers are, of course, much healthier than most of the burgers you will buy in a typical restaurant. Particularly if you are in America, where most burgers are made with mince beef that is loaded with fat.
That is because Berry makes hers with a very lean beef mince that only requires a couple of other ingredients to bind the entire thing together into a burger.
Here is what you will need if you want to try them.
Ingredients
500 grams/1 pound of lean minced beef
50 grams/1 3/4 ounces of white breadcrumbs
1 medium onion, chopped or grated very finely
3 tablespoons of chopped parsley
2 teaspoons of Dijon mustard
1 tablespoon of sun-dried tomato paste
1 tablespoon of chopped marjoram
1 egg yolk
6 hamburger buns or baps
Sweet pickled cucumbers, lettuce, tomatoes and mayonnaise for the toppings
How to make Mary Berry's Easy Beef Burgers
Put the beef mince into a large bowl.
Add the breadcrumbs and the onion.
Add the chopped parsley, marjoram, mustard and the tomato paste.
Add the egg yolk, salt and pepper.
Mix everything together with your hands and then divide the beef into six equal pieces.
Roll each piece into a ball and then flatten it into a burger shape. It is up to you if you choose to have a smaller, flat burger or a larger, thicker one.
Pour olive oil onto each side of each burger and rub it in. This will stop your burgers from sticking to the pan.
Put each burger into a hot griddle pan or a frying pan and cook for around 2-3 minutes depending on if you want them rare or well-done.
Put the tops and bottoms of each hamburger bun onto the griddle with the inside of each half face down, making sure they soak up the juices from the hamburger.
Brown the buns for around 60 seconds and remove from the griddle.
Build your beef burgers  adding mayonnaise, lettuce, tomato and onions if you want, or just ketchup, mayonnaise or mustard — whatever is to your taste.
Serve with French fries, potato chips, potato salad or whatever else you prefer to eat with your beef burgers. Enjoy!
I usually eat them with a side of nachos and salsa sauce, which compliments these amazing burgers perfectly.
Related: How to make Mary Berry's Home Grown Chutney — it's sooooo good!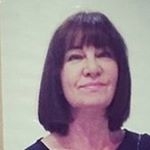 Latest posts by Michelle Topham
(see all)