How to Make Mary Berry's Home Grown Chutney
I've been living in Austria for over a year and have yet to find a flavorful chutney. So, when I came across this recipe for British cook Mary Berry's Home Grown Chutney, you can guarantee I was going to try it out.
So I did and discovered it is easy to make, inexpensive and tastes superb. One of the tastiest chutneys I've eaten, if the truth were known.
So how do you make Mary Berry's Home Grown Chutney? Follow the method below. It takes about an hour and a half from chopping the vegetables to scooping the finished chutney into jars and storing.
Ingredients
900 grams of tomatoes
3 peppers
3 medium onions
1 small courgette
1 medium aubergine
4 cloves of garlic
1 hot chili
1 small piece of fresh ginger
1 tablespoon of paprika
1 tablespoon of salt (I like low-salt foods so put just 1/2 tablespoon in my chutney and it tasted just as good)
A sprinkling of black pepper
1 tablespoon of crushed mustard seed
300 mils distilled malt vinegar
350 grams granulated sugar
Method
Blanche, skin and chop the tomatoes into small pieces, and place into a large saucepan.
Chop the peppers, the courgette, aubergine, onions and garlic, and add them to the pan.
Grate the ginger, and add it to the pan.
Chop the chili into tiny pieces and add it to the pan, then stir everything to make sure it is mixed well.
Turn on the stove on a low heat and simmer for around an hour.
Check it every 15 minutes or so and give it a quick stir so none of it sticks to the bottom of the pan.
Add all the paprika, salt and pepper.
Put the mustard seed into a pestle and grind it into a partial powder. Then add it to the mixture.
Add the malt vinegar and the sugar, and stir everything together.
Turn up the heat to high and bring the mixture to a boil.
The whole point here is to get rid of much of the liquid, so while it is boiling and the liquid is evaporating make sure you keep giving it a quick stir so it does not stick to the pan.
When you cannot detect any liquid, turn off the heat and leave the chutney to cool.
Fill glass jars with the chutney, making sure to push it down as you fill them so no air gets trapped.
Depending on the size of jars you use, it should make 6-8 jars. Be sure you seal each jar properly. Once sealed, the chutney will stay fresh for about two years as long as you do not open the jar.
Try it with pork, chicken, ham, sausages or even on top of cheese on toast. I've also eaten it with half of a roasted pumpkin, as I'm a vegetarian, and it was delicious.
You can also add it onto the top of a block of cream cheese and use it as a spread on crackers (Yum!), or mix it with Greek yoghurt and it makes a lovely dip for vegetables and chips. Or create a new way of eating it yourself, as it really can be eaten with so many things.
How to make Mary Berry's Lemon Verbena Drizzle Cake
How to make Mary Berry's crispy bacon rosti with fried eggs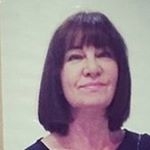 Latest posts by Michelle Topham
(see all)