With Easter Sunday coming up this week, I thought it was about time I made Mary Berry's Hot Cross Buns, after I watched her make them on part one of her Easter Feast show on the BBC last week.
So I set to work to find a video showing how to make Mary Berry's Hot Cross Buns and, frankly, soon discovered it was not as difficult to make them as you might expect. Although they did require a few more ingredients than I presumed, and a lot more time.
Ingredients for the buns
500g strong white flour, plus a little extra for dusting
75g caster sugar
2 tsp mixed spice powder
1 tsp ground cinnamon
finely grated zest of 1 lemon
10g salt
10g fast-action dried yeast
40g butter
300 ml, milk
1 egg, beaten
200g sultanas
50g finely chopped mixed peel
oil, for greasing
For the topping
75g plain flour
2 tbsp golden syrup, for glazing
How to make Mary Berry's Hot Cross Buns
Pour the white flour into a mixing bowl, and add the caster sugar. Add the mixed spice, cinnamon, yeast and salt. Make sure you put the yeast and the salt on opposite sides of the bowl as, if you put them on the same side, that will make the dough not rise particularly well.
Add the lemon zest, the melted butter, one beaten egg and the 300 mil of milk which has been warmed. Mix everything together with an electric mixer.
Related content: How to make Mary Berry's Lemon and Pistachio Meringue Roulade
Roll the dough out onto your counter top or onto a cutting board, and then pour the sultanas and mixed peel on top of it. Knead the dough so that the sultanas and mixed peel are completely mixed into the dough.
Put the dough back into the mixer and mix for a minute or so. Then leave the bowl in a warm place for an hour and a half so that the hot cross bun dough rises properly.
After an hour and a half, take the dough out of the bowl and knead it again for a few seconds, then put it back in the bowl so that it can rise again a second time.
Take the dough out of the bowl again and place it onto a floured counter top. Cut it into 12 pieces so that each piece is the size of an average bun, and begin to fold each piece in onto itself.
Roll each piece into a circular bun shape, and then place it onto a greased baking tray.
When all the dough has been shaped into buns, cover the baking tray for an hour with some clear plastic and let them sit for a final rising.
When you remove the plastic covering all the buns should have risen. It is now time to put the 'crosses' for the hot cross buns on top of each bun.
The crosses themselves are made from a simple paste of flour and water, and all you do is pipe them across the top of each bun.
When the crosses have been added, put each baking tray into the oven at 200 degrees fahrenheit for between 15 and 20 minutes. The buns will brown and rise.
Then all you have to do to make them ready to serve is to warm the Golden Syrup and brush is thinly over the top of each bun. Give it a minute to dry and your hot cross buns are ready to serve.
Now serve them loaded with melting butter. Yum.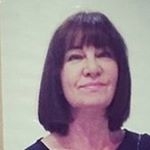 Latest posts by Michelle Topham
(see all)