The first series of Mary Berry's Simple Comforts is currently airing on BBC Two, with the iconic British cook and baker making simple comfort food that is easy to cook but absolutely delicious too.
Take Mary Berry's Indulgent Chocolate Steamed Pudding. A chocolate pudding I made for the first time last night and, Good Lord, it's good.
What is so wonderful about Mary's Indulgent Chocolate Steamed Pudding too is not just the taste, but also how ridiculously easy it is to make.
You literally just throw all the ingredients into a bowl, mix and cook.
Now, I don't have an electric hand mixer, so I did mix everything with a whisk by hand but…it honestly made no difference at all, as it was still utterly gorgeous when my friend and I ate it for dessert.
And yes, we ate the entire thing between two of us! It was really that good.
As Mary herself said on her Mary Berry's Simple Comforts, Series 1, Episode 6, "Winter Woodland" show  about her Indulgent Chocolate Steamed Pudding — "It looks a bit of alright, doesn't it?".
I'll say!
Now let's get to how to make it.
How to make Mary Berry's Indulgent Chocolate Steamed Pudding
Ingredients for the pudding
Now, I love a recipe with just a few ingredients, and this chocolate steamed pudding has just six of them.
125g/4½oz soft butter (I don't use baking spread as I don't eat anything with palm oil)
125g/4½oz caster sugar
2 large eggs
100g/3½ oz self-raising flour
25g/1oz cocoa powder
1 tsp vanilla extract
Ingredients for the chocolate sauce
150ml/5fl oz full-fat milk
150ml/5fl oz double cream
300g/10½oz dark chocolate
1 tsp vanilla extract
Method for making Mary Berry's Indulgent Chocolate Steamed Pudding
Put all the ingredients for the pudding into a bowl and whisk together with either an electric whisk or a hand whisk.
Grease a large porcelain bowl with butter so that the pudding doesn't stick. You can also add a piece of baking parchment to the bottom of the bowl to make for easy removal once the pudding has cooked. (I didn't but, as I had greased the bowl well, I had no problem with it just sliding out.
Put the mixture in the bowl and smooth down the top.
Cover the top of the bowl with some aluminum foil. (Mary also has a good trick to help you remove the bowl from the hot pan once the pudding is cooked — watch the video to see how).
Place the bowl in a large pan and pour hot water around it until the water reaches just over half-way up the sides of the bowl.
Put on the stove top on a very low heat and allow the pudding to steam for about 90 minutes. You can check to see if it is ready periodically by removing the aluminum foil and testing to see if the top of the pudding is firm. If it is, the pudding is ready. (recipe continued below…)
How to make Mary Berry's Classic Rice Pudding — it's so easy (video)
Making the chocolate sauce
Pour the milk and cream into another saucepan and heat it until it is almost at a boil.
Add the chocolate and vanilla extract and mix around until the chocolate melts.
The sauce is ready to be poured over the pudding and served.
And that is how to make Mary Berry's Indulgent Chocolate Steamed Pudding.
Honestly, it could not be much easier now, could it?
You can serve it by itself with thechocolate sauce, you could also omit the sauce and make a custard sauce if you wanted to do that. You could even serve it hot with the chocolate sauce and add a serving of vanilla ice-cream beside it.
The options for this pudding are many.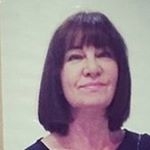 Latest posts by Michelle Topham
(see all)