Britain's favorite food writer, baker and cook, Mary Berry, made some delicious looking lemon meringue and strawberry cupcakes on the latest episode of Mary Berry Everyday — Series 1, Episode 6 this week. The BBC were even nice enough to upload a video of her doing just that almost a week before her show aired.
Now, I'm no baker, but I figured even I could make these cupcakes, as it's a basic recipe and you don't have to do anything too fancy once they are baked.
Plus, I just moved into a new flat in Vienna, and it's the first time I've even had an oven in 15 years, so Mary Berry's strawberry and lemon meringue cupcakes were a good excuse to fire it up and do some quick baking.
And can I just say, even Mary Berry doesn't do these justice when she says they are "wickedly delicious", because these cupcakes are amazing.
So how do you make Mary Berry's lemon meringue and strawberry cupcakes? (Which, by the way, take about 30 minutes tops).
Here is the recipe:
Ingredients
2 eggs
110 grams of baking spread (I used butter as baking spreads often include trans fats and so are not healthy)
150 grams of caster sugar
150 grams of self-raising flour
Zest of 1 lemon
3 tablespoons of milk
Freeze dried strawberries
2 egg whites
100 grams caster sugar (for meringue)
Lemon curd
Method
Put the eggs, baking spread or butter, caster sugar, self-raising flour, lemon zest, milk and strawberries into a large mixing bowl. Whisk together until the mixture is creamy.
Spoon the mixture into cupcake liners (baking cups) filling them half way, and then put the liners into the oven at 160 fan (I had to look online to convert this for my conventional oven, which apparently is 180 degrees). Bake for 18-20 minutes.
While the cupcakes are baking, put the whites of two eggs into a bowl and whisk while slowly adding 100 grams of caster sugar. Whisk until the mixture 'peaks'.
Remove the cupcakes from the oven and cool until they are completely cold.
Cut a small circle out of the top of each cupcake and spoon in some lemon curd.
Then top off the entire cupcake with a scoop of meringue, and swirl it around so that the top of the cupcake is covered with meringue.
Use a blow torch on top of the meringue to brown it slightly, and then sprinkle some freeze dried strawberries on top.
And voila, you have Mary Berry's strawberries and lemon meringue cupcakes.
Now watch the video below to see just how Mary Berry makes her cupcakes. But let me tell you, you must make these. They're the best thing I've eaten all month.
Related:
How to make Mary Berry's lemon verbena drizzle cake
How to make Mary Berry's hot cross buns
How to make Mary Berry's lemon and pistachio roulade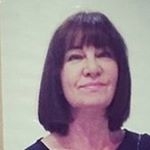 Latest posts by Michelle Topham
(see all)