One of Mary Berry's classic recipes is her Lemon Verbena Drizzle Cake. A cake I finally made this week and have to say is absolutely delicious. Plus, me not being any kind of decent baker or cook, I was thrilled to see how easy this cake is to make with just a few ingredients and some simple steps.
If you are looking for a delicious cake for the next time family or friends visit, or just a cake to serve to your own family, I highly recommend Mary Bery's Lemon Verbena Drizzle Cake, and here is exactly what you will need to make it along with the video of Mary making it herself.
Ingredients
A couple of sprigs of lemon verbena
4 eggs
225 grams of caster sugar
225 grams of baking spread, margarine or butter
275 grams of self-raising flour
2 teaspoons of baking powder
4 tablespoons of milk
Zest of 2 lemons
How to make Mary Berry's Lemon Verbena Drizzle Cake
Put all the ingredients into a large bowl, adding the lemon zest last.
Beat the mixture with an electric mixer until smooth.
Grease a baking tin — 23 x 30 centimeters — line it with non-stick paper and then pour the mixture into it.
Bake at 160c for 35-40 minutes.
While it is baking, make the lemon drizzle topping. Squeeze the juice of both lemons and put into a small bowl. Add 175 grams of granulated sugar, and mix. This drizzle is now ready to go onto the cake when it is baked.
Remove the cake from the oven once it is ready, and leave it for 10 minutes to cool. Once cool, brush the lemon and sugar mixture across the top of the cake and let it soak in. Once all the mixture has soaked into the cake, it is ready to slice into small squares and serve.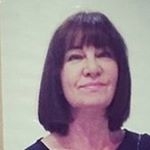 Latest posts by Michelle Topham
(see all)