How to make Mary Berry's 'Mincemeat and Orange Tarts' as your Christmas treats — yum!
I was in my local Hofer supermarket a few days ago and noticed, here in Austria, Christmas food is already stocking a huge percentage of the shelves. And it's still more than three months until it's Christmas.
But it did remind me I needed to look for a good mince pie recipe some time soon as, every year at Christmas time, I am always somewhere that is not the UK., and so have difficulty finding a decent Christmas mince pie.
And then I discovered this. Mary Berry's 'Mincemeat and Orange Tarts'. A slightly different take on the traditional British mince pie, but one just as delicious, especially as it includes one of my favorite foods — marzipan. And it being Mary Berry, they are easy to make as well.
All you need for Mary Berry's 'Mincemeat and Orange Tarts' is:
Ingredients
175 g of plain flour
75 g of cold butter
25g icing sugar
Grated zest of one orange
1 egg
A jar of mincemeat
Dried apricots for taste
125g chilled marzipan
Icing sugar to dust
(Makes 12 mince pies)
How to make Mary Berry's 'Mincemeat and Orange Tarts' 
Whisk the flour and butter together, either in a food processor or by hand.
Add the icing sugar, and the orange zest. Mix together well.
Add the egg, and mix until it all forms a pastry.
Put the pastry in cellophane and leave in the fridge for around 10 or 15 minutes, or until it is firm.
Roll out the pastry so it is thin.
Cut out pieces with a round fluted pastry cutter, making sure the pastry cutter you use is larger than the diameter of the tart tin. If you use one that is smaller,  you won't have enough room for the mince meat filling.
Prick the base with a fork, or the base will rise up when cooking.
Fill each tart with spoonfuls of the mincemeat. You can also mix chopped, dried apricot with the mince meat to give it a more distinctive flavor if you like.
Grate chilled marzipan. Place some of it on the top of each pie. It will melt during baking.
Put the tray of tarts onto a pre-heated baking sheet and cook at 180 fan for 15 minutes.
After taking them out of the oven, place on a wire tray to cool. Dust with icing sugar once cool.
Now watch the BBC video below to see just how Mary Berry makes these perfect mince pies.
Related: How to make Mary Berry's classic rice pudding — so easy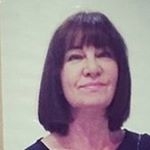 Latest posts by Michelle Topham
(see all)