How to make Mary Berry's Orzo Pasta with Broad Beans, Lemon and Thyme
I try as much as possible to eat vegetarian or vegan dishes. So, when I saw British cook Mary Berry making an amazing looking Orzo Pasta with Broad Beans, Lemon and Thyme on Mary Berry Everday, I just had to try it. After all, while it's not vegan, it does fall into my vegetarian lifestyle, although I would not eat it too often as the calories in it are a little bit horrendous.
That being said, it is an incredibly easy dish to make, hearty and filling, and tastes delicious.
It also looks lovely when served, so it's a great dish to make the next time you have dinner guests.
So, how to make it?
Follow the instructions below. It's only a two-pot meal as well, so there isn't too much washing up.
How to make Mary Berry's Orzo Pasta 
Ingredients
Orzo pasta
1 onion
2 cloves of garlic
1 lemon for juice and for zesting
200 grams of small green peas (petit pois)
200 grams of broad beans
50 grams of Parmesan cheese (I actually added double this, as I like mine to be really cheesy)
1 small bunch of thyme
1 container of crème fraîche
Toasted pine nuts
Method
Bring a pan of hot water to the boil, and cook the orzo pasta for around nine to 10 minutes.
Slice an onion into thin slices and fry it in a pan with butter until it's soft and slightly brown.
Grate the cloves of garlic, then juice and zest the lemon.
About two minutes before the pasta is ready, add the green peas and the broad beans to the water and stir well.
Add the garlic to the still cooking onions.
Drain the pasta once it is ready, and then add it to the onions and garlic.
Grate the Parmesan cheese and add half of it into the mixture and stir.
 Chop the thyme and add to the mixture.
Add some salt and pepper to taste.
Pour in the lemon juice and add the zest and mix.
Add the crème fraîche and stir.
Serve onto plates, and add the rest of the Parmesan cheese to top. Finish off with a handful of pine nuts. Yum!
Now watch Mary make her own Orzo Pasta with Broad Beans in the video below, to see just how easy it is.
More recipes from Mary Berry
Make Mary Berry's lemon meringue and strawberry cup cakes — so delicious
Make Mary Berry's lemon verbena drizzle cake — Yum!
Mary Berry's crispy bacon rosti with fried eggs is amazing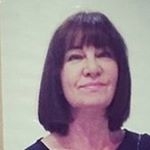 Latest posts by Michelle Topham
(see all)