I always thought making a lemon tart was probably a lot of work. So much so, I have never tried baking one but just bought them instead.
Then, a couple of weeks ago, I stumbled across Mary Berry's Lemon Posset Tart with Raspberries on her BBC Two series Mary Berry's Simple Comforts, Series 1, Episode 2, "River Thames", thought it looked easy to make, and decided it was about time I made one myself.
Two weeks later, and I have now made Mary Berry's Lemon Posset Tart with Raspberries twice. I'll be making it again this weekend as well.
And, if you are like me, a bit lazy when it comes to baking, I am now here to tell you, you should try it too.
Oh and, just in case you are wondering what a 'posset tart' actually is, posset is the term used for a chilled cream that is made by heating sugar and cream together, and then adding lemon juice to make it thicken.
It is nothing more complicated than that.
Here is how to make Mary Berry's Lemon Posset Tart with Raspberries — because, honestly, it could not be more simple or more delicious.
How to Make Mary Berry's Lemon Posset Tart with Raspberries
For the pastry
175g/6oz plain flour
75g/2½oz butter
1 tbsp icing sugar
1 egg
For the lemon posset filling
600ml/20fl oz double cream
150g/5½oz caster sugar
3 lemons (used for zest and juice)
Raspberries for decoration
Method
Make the sweet shortcrust pastry by pouring the flour and sugar into a bowl, adding the butter and egg and mixing until it is the consistency of pastry. Knead it for a couple of minutes, roll out and place into a pie plate, shaping it to the sides and then cutting off the excess.
Prick the base of the pie crust with a fork as this stops the crust from rising as it is baking.
Place a sheet of baking parchment inside the pie crust. Pour raw beans on top of the baking parchment to use as pie weights. (You can also use rice, pasta or lentils if you don't have any beans — and yes, you can cook them in another dish afterwards — waste not, want not).
Place the pie shell into the oven at 200C/180C Fan/Gas 6 and bake for 15 minutes. Remove the shell from the oven, remove the beans and then replace the shell in the oven and bake for another 5 minutes without them.
Remove from the oven and allow to cool.
Pour the double cream and caster sugar into a pan, add the zest of three lemons and stir until the sugar has dissolved. Heat the mixture until just before it boils. Remove it from the heat and let it cool for around five minutes. Pour in the lemon juice from the three lemons, and stir until the mixture begins to thicken.
Pour the mixture into the now-baked pie shell and smooth off the top.
Place the pie into the fridge for at least 4 hours. The longer you leave it, the thicker it will set.
Once the pie has set, remove from the fridge, add the raspberries around the edge, sprinkle icing sugar across the top to decorate and slightly sweeten, slice and service. (article continues below along with Mary Berry's video showing just how she makes it)
How to make Mary Berry's Indulgent Chocolate Steamed Pudding — so easy and delicious
**Remember too, you do not always have to use raspberries. Especially if they are expensive or you are not a great fan.
Instead blackberries can be substituted, as can strawberries or  boysenberries. Kiwi fruit would also be a lovely addition too.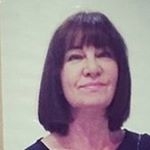 Latest posts by Michelle Topham
(see all)