How to make Mary Berry's Spanish Tortilla — great for any meal
I watched the video of how to make Mary Berry's Spanish tortilla from her show Classic Mary Berry yesterday, and knew I would try it out. But, I didn't want to pass it on to readers of Leo Sigh until I knew if it really was as delicious as she makes it look. (Although, come on, it's Mary Berry, so I should have known. Everything she makes is brilliant).
So I made Mary Berry's Spanish tortilla for breakfast this morning. And let me just tell you, not only does it take no time to prepare and cook, it is one of the best Spanish tortillas I have ever eaten, and I spend a lot of time in Spain so have eaten far more than my fair share.
So much so, I have to confess, I will be making another one for dinner tonight.
Mary's Spanish tortilla only needs a handful of ingredients, which means it is a cheap and tasty dish to make. Basic things most of you probably already have in your cupboard at home.
It does, however, have two more ingredients a classic Spanish tortilla does not usually have, and that is the reason I enjoyed this variation so much.
Here are what you will need to get started making your own Mary Berry's Spanish tortilla — the basic ingredients for a tortilla, plus the extra two Mary usually adds to hers.
Ingredients for Mary Berry's Spanish tortilla
4 eggs
3 tablespoons of olive oil
1 onion, chopped
1/2 red pepper
1 large potato, peeled and chopped
1 tablespoon of fresh, chopped parsley
Method
Chop the onions. Pour some olive oil in a frying pan so it coats the pan well, and then fry the onions on a very low heat with the lid on for about 15 minutes.
Slice the red pepper, remove the seeds and chop it into small pieces.
Wash and peel the potato, and slice into thin slices.
Chop the fresh parsley.
Add the potato slices and red pepper pieces to the still frying onions, and cook for about 15 minutes on a very low heat with the lid on.
Whisk the eggs in large bowl,  and add salt and pepper.
Remove the vegetables from the frying pan and add them to the eggs, mixing everything together to make sure the vegetables are evenly coated.
Pour the mixture back into the pan, add a sprinkling of parsley on top of the egg mixture and cook for just a few minutes until the center of the tortilla is completely cooked.
Put a plate on top of the sauce pan. Flip the pan over, and the Spanish tortilla should immediately fall onto the plate.
Put the tortilla back into the pan top side now on the bottom, and cook again just for a minute or so to make sure the eggs are completely cooked through.
Remove the tortillafrom the pan and serve.
You can serve it hot or cold, with salad, with French fries, with a big slice of crusty bread and some butter, in other words anyway you like.
Related: Mary Berry's classic Rice Pudding recipe is so easy to make — find out how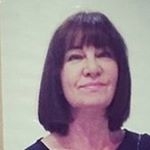 Latest posts by Michelle Topham
(see all)