How to make My Little Pony Tempest Shadow Triple Berry Brownies
I love how more and more companies are actually releasing recipes for the food that is famous in their video games and movies nowadays.
Take My Little Pony: The Movie (Go Bronies!), which has just had a Tempest Shadow Triple Berry Brownie recipe released by Lionsgate Movies. A recipe that is easy to make, bright pink as you might expect, and actually looks delicious.
So how do you make Tempest Shadow Triple Berry Brownie? Easy.
Ingredients
An organic chocolate brownie mix
2 eggs
1/3 cup of oil
2 tablespoons of water
8 ounces of cream cheese
1/2 cup of freeze dried raspberries
An organic vanilla frosting mix
Strawberries and other berries for topping
Method
Put the eggs, oil and water into a large mixing bowl. Add the brownie mix and stir until smooth.
Put the mix into a cake tin and bake at 350 degrees for 10-12 minutes (or follow the baking instructions on the packet of brownie mix you buy, as they do differ. You can tell when it is cooked by pricking the center of the brownie with a long toothpick. If the toothpick comes out sticky, it still needs another minute or two.
Mix the cream cheese and the vanilla frosting mix together until completely blended.
Blend the raspberries until smooth, then add them to the vanilla and cream cheese mix and spread on the top of the now cooled brownie cake.
Add strawberries and berries on top to decorate.
Refrigerate to cool and slightly harden the icing.
Cut into slices and serve.
Watch how to make Tempest Shadow Triple Berry Brownies in the video below. The My Little Pony: The Movie opens on October 6th.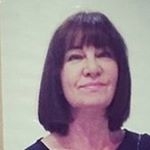 Latest posts by Michelle Topham
(see all)