The new Nadiya Hussain show Nadiya's Family Favourites is still going strong on the BBC, with episode 5 of the first series — "People To Stay" — airing this week.
In the latest episode, along with a grapefruit chicken stew and a piccalilli macaroni cheese, Nadiya made her Mocha Swirls, delicious looking pastries that are actually easy to make.
Nadiya's Mocha Swirls are perfect for breakfast, they would go down a treat for afternoon tea if you have guests over, or even if you don't, and don't rule out eating them as a dessert after dinner either.
They are also great if you like the look of Cinnamon Swirls, but don't like Cinnamon (I don't).
Heck, I would eat one of these Mocha Swirls anytime. Especially as you can have them mixed, baking and out of the oven and cooling in only around 45 minutes.
How to make Nadiya Hussain's Mocha Swirls
Ingredients
1 tablespoon of unsalted butter
2 teaspoons of cocoa powder
2 teaspoons of instant espresso powder (or coffee granules)
65 grammes/2¼ ounces of soft light brown sugar
100 grammes/3½ ounces of dark chocolate
Ingredients for the dough
450 grammes/1lb self-raising flour
2 tablespoons of caster sugar
100 grammes/3½ ounces unsalted butter, melted, plus extra for greasing
1 teaspoon of vanilla bean paste
2 medium egg yolks
200ml/7 fluid ounces of whole milk, plus extra for glazing
Ingredients for the icing
2 tablespoons of boiling water
2 teaspoons of instant espresso powder (or coffee granules)
1 tablespoon of unsalted butter
2 tablespoons of full-fat cream cheese
125 grammes/4½ ounces of icing sugar
Method
Put a tablespoon of melted butter in a large glass bowl. Add 2 tablespoons of espresso power and 2 tablespoons of cocoa powder.
Add 65 grammes of brown sugar, and 100 grammes of chopped dark chocolate.
Mix everything together, and put the bowl aside so you can get started on making the dough.
Put the self-raising flour and the caster sugar into a second bowl, and mix together.
Melt the butter. Cool it.
Add the milk, the vanilla bean paste and the egg yolks to the butter, and mix everything together well.
Then add all your now-mixed wet ingredients to the flour/sugar mix and mix together well.
Knead the dough and roll it out into a large flat square.
Put the filling onto the dough, making sure it is spread out evenly across the surface of the dough right up to each edge.
Roll the dough up into a round loaf keeping the filling on the inside, and then cut the roll into nine pieces.
Squash the top of each piece down until it is flat, so that all the filling ingredients get squashed into the flour.
Place each piece into a greased circular cake tin.
Brush the top of each roll with milk. Put in the oven, and bake at 180 degrees for 30-35 minutes.
While the rolls are cooking, you can make the icing.
For the icing, put 2 tablespoons of water into a bowl, and add 2 tablespoons of espresso powder. Mix them together.
Add 1 tablespoon of butter and 2 tablespoons of cream cheese, and mix until you have a wet icing. Add the icing sugar and mix it all together.
Using a spoon, pour the runny icing all over the Mocha Swirls and serve immediately.
Now watch the video below to see just how Nadiya makes her Mocha Swirls. Yum!
And, if you love Nadiya's food (who doesn't?), why not try making…
Nadiya Hussain's Carrot Cake Pakoras — they are amazing
Nadiya's Flapjack Apple Crumble — it is a fabulous dessert
You must try Nadiya Hussain's Crisp, Chocolate and Salted Peanut Dessert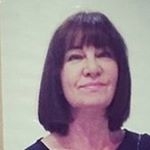 Latest posts by Michelle Topham
(see all)