If you have ever made any kind of soda bread, you know how easy it is to make. It doesn't require any kneading, rising or faffing around. Instead, you just mix all your dry ingredients together, add the wet ones, mix again, shape your dough and bake.
It really couldn't be any easier.
That is why when I saw British celebrity chef Nadiya Hussain make her Caramel Soda Bread on her latest BBC show Nadiya's Family Favourites — Series 1, Episode 7, "Unexpected Guests" — I knew I would be making it as soon as I got a chance.
So how do you make Nadiya Hussain's Caramel Soda Bread? Follow the steps below and you will see, like I said, it's dead easy.
Ingredients
350g/12oz plain flour
½ tsp bicarbonate of soda
25g/1oz caster sugar
½ tsp salt
100g/3½oz dark chocolate
300ml/10fl oz buttermilk (or whole milk mixed with 3 tbsp lemon juice)
1 tbsp vanilla bean paste
12 chocolate-covered caramels
1 tsp cocoa powder
75g/2½oz dark chocolate
How to Make Nadiya Hussain's Caramel Soda Bread
Chop the chocolate into small pieces. Put it into a bowl along with the plain flour.
Add the bicarbonate of soda, salt and caster sugar.
Mix everything together and then add the buttermilk (or milk and lemon juice).
Add the vanilla bean paste.
Mix everything together, and then push it all together with your hands.
Drop the dough onto a baking tray and squash it down until it is square shaped.
Cut it into 12 equal pieces, and then add a chocolate-covered caramel piece onto the top of each one. (You can also use any other pieces of chocolate you may like instead).
Put the tray in the oven and bake in a preheated oven at 200 degrees for 30 minutes.
When the Caramel Soda Bread is ready, take out of the oven and leave to cool on a cooling tray.
Melt the 2 1/2 ounces of dark chocolate in a bowl placed over a pan of hot water.
Sprinkle the cocoa powder on the top of the now cooled Caramel Soda Bread, and then drizzle the melted chocolate over the top of that.
Your Caramel Soda Bread is now ready to eat.
How to make Nadiya Hussain's Mocha Swirls — they are soooooo good!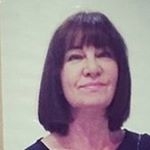 Latest posts by Michelle Topham
(see all)