The brilliant British chef Nadiya Hussain was back on the airwaves starting in early July on BBC 2, with another TV show showing off her best recipes.
This time it's the eight-episode Nadiya's Family Favourites, and a show that has so far given us some amazing new dishes including Nadiya's Carrot Cake Pakoras, which we got to see her make in Episode 3, "Nothing In The House".
Advertising
Now, I have to admit, I have not yet made her Carrot Cake Pakoras, but I will be doing so this weekend as carrot cake is my favorite sweet treat on the planet and, even though they are fried, I do have a spare few calories available as I've been exercising my rear end off all week.
So, how do you make Nadiya Hussain's Carrot Cake Pakoras? Actually, they look really simple, fast to make and kinda fun to do.
Like Nadiya herself says about these amazingly delicious looking things — "The best thing about these carrot cake pakoras is there's no wait. Just make, fry, eat". Yep, that definitely suits me.
You will need:
Ingredients
For the cream cheese
100g/3½oz full-fat cream cheese
100g/3½oz butter
4 tbsp icing sugar
2 tbsp maple syrup, plus a bit more to drizzle over them
salt
mixed spice
For the pakoras
1.5–2 litres/2½–3½ pints vegetable oil
300g/10½oz grated carrots (3–4 medium ones)
50g/1¾oz chopped walnuts
50g/1¾oz raisins
120g/4½oz self-raising flour
½ tsp baking powder
20g/¾oz caster sugar
1 tsp mixed spice
½ tsp salt
2 medium eggs
icing sugar for dusting
Method
Making the dip — Put the cream cheese in a bowl (and yes, Nadiya is absolutely correct about never using fat-free or low-fat cream cheese, as without-fat cream cheese is completely tasteless, and really sort of nasty), add the butter, and mix together well so there are no lumps.
Add the icing sugar, syrup and salt, mix together and spoon into a bowl. Drizzle more syrup over the top of the dip and add a pinch of mixed spice.
Making the pakoras — Heat the oil on a high heat.
Grate the carrots and put them in a large mixing bowl.
Chop the walnuts and add to the bowl, along with the raisins and the caster sugar.
Add the self-raising flour, the baking powder and the mixed spice.
Stir the two beaten eggs into the mixture, and mix everything together until you are left with a thick batter.
Make sure the batter is thick enough that all the ingredients are sticking together. If they aren't, your pakoras are not going to cook properly once you get them into the oil.
Make sure your oil is hot enough before you start placing the pakoras into it. Also be sure it is not too hot or your pakoras will burn on the outside, and not cook properly on the inside.
Drop teaspoons of the mixture into the oil and cook. Fry for between 4-5 minutes until they are golden brown.
Remove the pakoras from the oil and place on a paper towel to drain off the excess oil.
Put onto a large plate while still hot, dust with icing sugar and serve with the cream cheese dip.
Yum!
Advertising
Related: How to make Nadiya's Crisp, Chocolate and Salted Peanut Dessert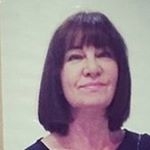 Latest posts by Michelle Topham
(see all)