One of the coolest and easiest snacks to make for a party, an evening playing board games or just hanging out watching TV is Nadiya Hussain's Halloumi Chips.
They take minutes to prepare, are dead easy to cook and yet taste absolutely delicious. They are also the 'chips' we eat back in the UK (French fries to the rest of you!), and not the chips (crisps in the UK) that an American would think of when they hear the word.
And yes, they are chips that are made of cheese. Really, what could be more perfect?
Nadiya Hussain's Halloumi Chips also require the most minimal of ingredients. To the extent that, if you do have halloumi at home already, you will probably have everything else you will need for the recipe as well.
How to make Nadiya Hussain's Halloumi Chips
Ingredients you will need
2 x 250g/9 ounce blocks of halloumi cheese
75g/2½ ounces of flour
2 teaspoons of paprika
3 teaspoon of garlic powder
2 eggs
1.5 litres/2½ pints vegetable oil
75ml/2½ ounces of sour cream
chopped fresh mint
1 teaspoon of chilli flakes
20g/¾ ounces of pomegranate seeds (completely skipable!)
Method
Making Nadiya's Halloumi Chips could not be easier, as preparation time is minimal and cooking them only takes a couple of minutes.
Cut the cheese into sticks that are the same size as an average chip or French fry.
Put the flour, garlic powder, paprika and a pinch of salt onto a large plate as this is what you will roll the halloumi chips into.
Break two eggs into a large bowl, whisk them together and then dip each chip into the egg mixture. Make sure each side of every chip is coated completely as this is the 'glue' that will allow the flour mixture to stick to the halloumi.
Dip the egg coated halloumi into the flour. Then dip it back into the egg and then back into the flour one more time. This double coating of egg and flour helps make the halloumi chips become crisp when they are cooked.
Pour the vegetable oil into a large frying pan and heat it to a high heat (around 150C will make sure the chips crisp up quickly).
Put five or six chips into the fat and fry them for 2-3 minutes. Remove them and then cook five or six more. Keep doing this until all the chips have been cooked.
If you will not be eating them for a few minutes, place the now-cooked chips into an oven on a low heat to keep them warm and crispy until you are ready to serve.
When ready, place in a large bowl or on a large plate or platter.
You can then garnish with sour cream, chopped mint and the pomegranate seeds as Nadiya does if you like. Or you can serve the sour cream in a small bowl at the side of the platter of halloumi chips. It's entirely up to you.
And, of course, check out these other awesome Nadiya Husssain recipes here.
If you are in the UK, you can currently watch a variety of Nadiya's TV shows on the BBC iPlayer.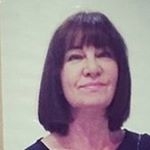 Latest posts by Michelle Topham
(see all)