Living in Vienna, Austria, I am such a fan of store-bought pretzels, it never crossed my mind I could probably make them taste even better if I made them myself. Until, of course, I watched Nadiya Hussain make her own onion pretzels. (Nadiya Bakes, Season 1, Episode 6 "Baking on a Budget".
Onion pretzels that are ridiculously easy to make and, even though they don't remotely look or taste like the pretzels I am used to eating here in Austria, I am now here to say "Oh Ye Gods, you need to learn how to make Nadiya Hussain's onion pretzels right away".
Because these things are amazing — especially if you use them as the basis for a savory sandwich.
How to make Nadiya Hussain's Onion Pretzels
Ingredients
500g/1lb 2oz white flour
7g fast-acting dried yeast
25g/1oz caster sugar
30g/1oz crispy fried onions
1 tbsp onion granules
2 tsp dried chives
50g/1¾oz unsalted butter
300ml/10fl oz water
3 tbsp bicarbonate of soda
1 egg,
1 tsp paprika
1 tsp onion granules (for topping)
1 tsp salt
Method
Preheat the oven to 200C/180C Fan/Gas 6.
Pour the flour into a large bowl, and add the yeast, caster sugar, onion granules, crispy fried onions and the dried chives. (I used fresh chives as they are everywhere here in Austria, and are dirt cheap).
Melt the butter and pour onto the dry ingredients.
Mix everything quickly and then make a well in the center of the now-mixed together dried ingredients.
Warm the water and pour it into the well. Mix until the mixture is moist and stretchy, which usually takes 3-4 minutes with an electric mixer at a medium or high speed. ( I don't own a mixer so I hand mixed my dry ingredients. It took me about 7 minutes to get them to the stretchy consistency Nadiya recommends).
Roll the mixture into a ball, place back in the mixing bowl and cover with a cloth. It should then be left in a warm place until it has doubled in size.
At this stage, you can either weigh out 12 balls of dough so that they are all the same size, or just guess on the size of dough. Either way, the mixture is enough for around 12 pretzels. (I guessed, because who has time to weigh dough and, while a couple were slightly larger than the others, they all ended up a decent sandwich size).
Roll each piece of dough into a long tubular shape, and then shape that tube into a pretzel shape (see video below).
Place each pretzel onto a piece of baking paper that has been wiped with olive oil so they don't stick.
Leave to proof for 15 minutes while you are preparing the hot water.
Place a large pan of water on the stove and add the bicarbonate of soda. Stir and then heat until it boils.
Place each pretzel in the water for just 30 seconds making sure both top and bottom are wet. Remove from the water, place on a baking sheet and brush each pretzel with a beaten.
Mix the onion granules, paprika and salt and sprinkle some onto the top of each pretzel.
Bake for 12 minutes until each pretzel is golden brown.
Remove, cool and serve. (Although I don't cool mine. I just cut them in half, slather some mayonnaise on each half, add a couple of slices of cheese and, voila, the best cheese and onion sandwich you have ever eaten. Really.)
That is how to make Nadiya Hussain's onion pretzels and, yes, they are crispy on the outside, lovely and moist, soft and chewy on the inside and, wow, do they make a cracking good sandwich.
I'm vegetarian, so I don't make meat sandwiches with mine, but I am betting they would be lovely as the base for a ham and cheese sandwich.
I have used them for egg salad sandwiches, however, as well as cheese sandwiches, cream cheese sandwiches, salad sandwiches, tomato and onion sandwiches and even eaten them with a hummus filling. All of them were unbelievably delicious, as the onion in the pretzel and the paprika on top adds an amazing flavor you don't get in store-bought pretzels. (article continues below along with the video…)
How to make Nadiya Hussain's Cheesecake Brownies from Nadiya Bakes, Series 1, Episode 4, "Baking with Chocolate"
If you are not likely to eat every pretzel on the day they are made, however, I recommend freezing them rather than storing them and eating them the day afterwards.
Not frozen and stored in a bread bag or bread bin, the top tends to go soft quite quickly. If you freeze them, take each one out as you plan on eating them and heat in a warm oven for 3-5 minutes, however, they taste almost as good as when they were fresh.
If you are in the UK, or have a good VPN, you can watch Nadiya's latest BBC TV series Nadiya Bakes on the BBC iPlayer.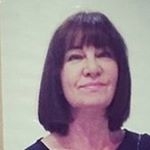 Latest posts by Michelle Topham
(see all)