Nadiya Hussain's Salmon Poke Bowl is so fast to make
Now I have to admit, I had not heard of poke bowls until I interviewed an Austrian artist at a cafe at Vienna's MuseumsQuartier last year and he ordered one to take home for his boyfriend.
It looked amazing so, when I got home, I got online and looked for a recipe to make one myself (come on, I'm not paying 14 euros for a poke bowl when I can create one myself in just a few minutes).
Coincidentally, the BBC had just uploaded a video on how to make Nadiya Hussain's salmon poke bowl. Hussain being one of my favorite British cooks, it took me less than a second to click on it.
And, let me say, once I made it, it was delicious.
Because, along with the salmon, she uses avocado, my favorite food of all time, as well as pickled red cabbage, nuts and a couple of other things that make this poke bowl something I have made 50 times since.
So, if you are looking for how to make Nadiya Hussain's salmon poke bowl, you are at the right place. I can also vouch it's one of the best healthy meals on the planet.
The salmon poke bowl is from the first season of her BBC TV show Nadiya's Time To Eat — a show in which Nadiya creates delicious dishes in just seconds. You can currently find the show on Netflix.
How to make Nadiya Hussain's Salmon Poke Bowl
Ingredients
500g/1lb 2oz sushi rice
2 tbsp apple cider vinegar
25g/1oz mayonnaise
3 tsp soy sauce
1 tsp sesame oil
½ tsp fish sauce
1 tbsp Sriracha sauce
Juice from 1 lemon
2 salmon fillets
1 large avocado
4 tbsp pickled cabbage
1 carrot
a handful of salted peanuts
2 spring onions
a handful of sesame seeds (I use sunflower seeds as I prefer them)
2 sheets of seaweed
Method
Cook the rice, which is the longest of the prep time for this easy dish as it takes about 10-15 minutes.
Slice the salmon into small pieces. Nadiya eats hers raw. I alternate between eating it raw and cooking it as both ways have distinctive flavors.
Put the salmon into a bowl and add the mayonnaise, Sriracha sauce, soy sauce, sesame oil, lemon juice and fish sauce and mix it together. You can also add black pepper. I'm not a fan, so I leave it out.
Chop the spring onions and grate the carrot.
Roll up a couple of sheets of seaweed, and cut into small pieces.
Check the rice and add salt, sugar (I don't) and vinegar.
Spoon several heaping tablespoons of rice into a bowl and top it with the salmon, carrots and pickled red cabbage. Add the pieces of seaweed, the peanuts and the spring onions, and sprinkle the sesame seeds on top (again, I use sunflower seeds).
And that's it. One salmon poke bowl ready to eat in just a few minutes.
Now check out the BBC video from Nadiya's Time To Eat below, and see just how she makes it.
RELATED:  How to make Nadiya's amazing egg and mushroom rolls in just a few minutes — watch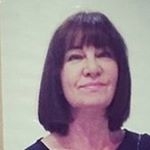 Latest posts by Michelle Topham
(see all)