Here's how to make Nadiya Hussain's Spinach and Paneer Kati Rolls if you want something fast and delicious
As a huge fan of British celebrity chef Nadiya Hussain, I am slowly working my way through the recipes she makes on her BBC Two series Nadiya's Family Favourites.
Last week, I finally got to Nadiya's Spinach and Paneer Kati Rolls, which I made for lunch and ate again for dinner the same day. And can I just say, "Yum, yum and oh yes, yum" — because they really are delicious.
Advertising
Learning how to make Nadiya Hussain's Spinach and Paneer Kati Rolls was easy as well. They literally take minutes to prepare and cook, and only require a handful of simple ingredients.
In fact, if you are looking for a quick and easy, yet amazingly delicious meal to whisk up, I highly recommend these. For yourself, or anyone you are trying to impress.
I ate my first batch for lunch with a lovely savory fruit salad of fresh grapes, tomatoes and olives. For dinner, I had them with chips. *French fries for those Americans among us.
How to make Nadiya Hussain's Spinach and Paneer Kati Rolls
Ingredients for the filling
3 tbsp olive oil
226g/8oz block paneer cheese, cut into 1cm/½oz cubes
150g/5½oz spinach leaves
4 chopped garlic cloves
1 tsp cumin seeds
½ tsp red chili flakes
½ tsp salt
For the kati rolls
olive oil to use for frying the tortillas
2 free-range eggs
4 small tortilla wraps
Method
Break two eggs into a large flat plate and season with a pinch of salt.
Whisk the eggs.
Coat the tortillas in the egg, and leave for a minute or so to allow the egg to soak in.
Cut the paneer into 1 centimeter cubes.
Fry the cubed cheese in oil for a few minutes.
Put the spinach into a blender and add 150 ml/5 fluid ounces of water.
Blitz it quickly until the spinach mixes in with the water.
Remove the fried paneer from the oil and put onto a plate covered with a paper towel to help drain off some of the oil.
Turn the heat under the frying pan down and add the chopped garlic.
Add the cumin seeds and the chili flakes.
Pour in the spinach mixture and add a pinch of salt.
Stir the paneer into the spinach, mix and leave to simmer.
Fry the tortillas until golden.
Take the tortilla out of the frying pan, spoon in some of the spinach/paneer mixture into the center and roll up the tortilla.
Cut in half, and eat while still hot.
Advertising
Now watch the video below to see just how Nadiya makes them!
How to make Nadiya Hussain's Crisp, Chocolate and Salted Peanut Dessert — it's so good!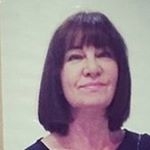 Latest posts by Michelle Topham
(see all)