What with on and off lockdowns and just not wanting to go out and see all the zombies wearing masks, I have been spending a lot of time at home.
That has meant trying a slew of new recipes instead of buying shop bought desserts and cakes, including a recipe I made just this week — Nadiya Hussain's Strawberry Shortcake Cupcakes — from her new BBC show Nadiya Bakes, Series 1, Episode 1.
A recipe, I might add, that was such a hit with both myself and my friends, I will be making them again sooner than soon. Because these things were the bomb and, surprising to me, one of the most gorgeous looking but easiest cake desserts I have ever made.
So, how to make Nadiya Hussain's Strawberry Shortcake Cupcakes?
Honestly, they may look like they were ridiculously complicated when you cut into one, but the steps to making them are crazily easy to follow.
How to make Nadiya Hussain's Strawberry Shortcake Cupcakes
Ingredients
Ingredients for the strawberry butter cream
175g/6oz salted butter
350g/12oz icing sugar
100g/3½oz strawberry ice cream
Ingredients for the cupcakes
12 round vanilla sandwich biscuits
12 small–medium strawberries
110g/4oz clotted cream
110g/4oz caster sugar
2 eggs
1 tsp vanilla bean paste
110g/4oz self-rising flour
10g freeze-dried strawberries
Method
Put the ice cream in a small glass measuring jug and allow it to melt.
Put the butter in a bowl, sift in the icing sugar, pour in the melted ice cream and mix everything together to form a butter cream.
Once the butter cream is properly mixed, place the bowl in the fridge to chill.
Place 12 paper cupcake cups into a cupcake tin.
Place one vanilla sandwich biscuit into the bottom of each paper cup. (I didn't have sandwich biscuits so I just used shortbread biscuits instead and, let me tell you, they were fabulous).
Slice the tops off the strawberries and place one strawberry upside down in the center of each biscuit.
Now it is time for the cupcake batter.
Put the clotted cream into a bowl, add the caster sugar and mix together. Add the 2 eggs, mixing each in between adding them. Add the vanilla bean paste and the self-rising flour and mix everything together until the batter is smooth and creamy.
Put the batter into a piping bag and pipe batter around each strawberry in the paper cups. (I didn't have a piping bag, so I spooned the batter carefully around each strawberry and, yes, it worked just as well).
Don't overfill the paper cup with batter, as it will rise too much. Instead, make sure it fills just a little more than half of the cup with the strawberry still peeping out from in the middle of it. The idea is, when the cupcakes are baked, you still want to be able to see just a tiny part of the top peeping out of the cake.
Place the cupcakes in the oven at 180C/160C Fan/Gas 4 and bake for around 15 minutes. Once they are a light golden brown, they should be ready. If in doubt, you can test one with a toothpick.
Remove from the oven and let the now cooked cupcakes cool.
Spoon the butter cream frosting into a piping bag and pipe onto the top of each cupcake making a rounded mound. (Again, no piping bag, so I carefully spooned it on and then used the back of the spoon to round it out into a mound).
Sprinkle the freeze-dried strawberries on the top.
The strawberry shortcake cupcakes are now ready to eat and, yes, they look amazing! Of course, they taste even better.
(recipe information continues below)
How to make Nadiya Hussain's Cheesecake Brownies from Nadiya Bakes, Series 1, Episode 4, "Baking with Chocolate"
And that is how to make Nadiya Hussain's Strawberry Shortcake Cupcakes. A perfect dessert for you and the kids, for something sweet to give guests along with a cup of coffee or tea, or even a tasty late evening snack.
Place any that are not immediately eaten into a container and keep in the fridge for up to 3 days.
You'll find even more Nadiya Hussain recipes I definitely recommend on Leo Sigh here.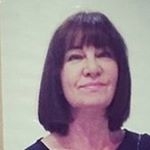 Latest posts by Michelle Topham
(see all)