The Great British Bake-Off 2015 winner Nadiya Hussain has a new and quite fabulous BBC cooking show.
Called Nadiya's British Food Adventure, the show follows Nadiya as she travels around the UK meeting chefs, farmers, fisherman and food producers and then creates amazing recipes using the food they talked about for her inspiration.
In episode 3 of Nadiya's British Food Adventure, though, she has definitely outdone herself as this Nadiya Hussain recipe is probably the best from the series so far. Because, let's face it, who doesn't like an incredibly rich and decadent dessert that features…chocolate.
The dessert? Nadiya's Crisp, Chocolate & Salted Peanut Dessert. Because, yep, she's just added two of my favorite things — salted peanuts and crisps — to chocolate. Could anything possibly be better?
Here is how to make Nadiya's Crisp, Chocolate & Salted Peanut Dessert. It is easier than you might think.
Ingredients
1 big bag, approximately 9 ounces, of lightly salted crisps (potato chips to you Americans)
3 1/2 ounces of butter (for the base)
8 ounces of butter (for the filling)
4 tablespoons of Lyle's Golden Syrup
13 ounces of dark chocolate
3 eggs
5 1/2 ounces of caster sugar
4-5 ounces of salted peanuts
Method
Put the crisps into a blender or food processor and blend until they are broken down into very fine pieces.
Once blended, put the now crisp crumbs into a large mixing bowl.
Place 3 1/2 ounces of butter into a pan, add the Lyles Golden Syrup and melt. Mix both together as they are melting.
Pour the butter over the chopped crisps and mix together.
Put the mixture into a greased tart tin and press it into the sides of the tin with the back of a spoon. Use the spoon itself to push and flatten the crisp mixture into the base. Once finished, you should have a typical tart shell but this time made from butter and crisps.
Bake for 10 minutes at 180C/160C Fan/Gas 4.
Put the dark chocolate and the 8 ounces of butter into a glass bowl and place over a pan filled with boiling water. Let the chocolate and butter completely melt and mix together as it does so.
Whisk 3 eggs and the caster sugar together.
Cool down the now-melted chocolate and butter mixture a little bit and then slowly add it to the egg and caster sugar mixture.
Chop most of the salted peanuts (save a few for the topping), add to the mixture and mix everything together.
Pour the mixture into the now-partially-cooked crisp base, and then add the rest of the peanuts onto the top of the chocolate.
Bake in the oven at the same temperature for another 25 minutes.
Remove. Cool in the refrigerator for about two hours, and then cut into slices and serve. Yum!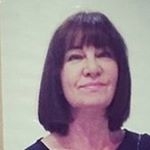 Latest posts by Michelle Topham
(see all)