If you think you have seen the best recipe British cook Nadiya Hussain has created on her new show Nadiya's British Food Adventure, you haven't seen anything yet. Not until you try Nadiya's Flapjack Apple Crumble because, oh my god, it's fabulous.
Because remember those flapjacks your mother used to make? The one's with Lyle's Golden Syrup that were all soft and gooey and lovely? Well, that's just what this is but as an Apple Crumble with custard. Yum.
So how do you make Nadiya's Flapjack Apple Crumble? It's actually very easy as it only takes about 30 minutes to put together, and then 45 minutes or so in the oven to cook.
Here is what you need to do to get started:
Ingredients for Nadiya's Flapjack Apple Crumble
250g/9oz porridge oats
2 tsp lemon zest
125g/4½oz unsalted butter
100g/3½oz muscovado sugar
100g/3½oz golden syrup
1kg/2lb 4oz Granny Smith or cooking apples
40g/1½ oz unsalted butter
1 tsp cinnamon
1–2 tbsp muscovado sugar
1 lemon
1 tbsp cornflour
150g/5½oz raisins
600ml/1 pint whole milk
1 tbsp vanilla bean extract
4 eggs
20g/¾oz caster sugar
2 tsp cornflour
Method to make Nadiya's Flapjack Apple Crumble
Make sure your oven is preheated to 150C/130C Fan/Gas 2.
Put the oats onto a baking tray and place in the oven. Toast them for about 10-15 minutes then remove.
Put 125g/4½oz butter into a pan and add the Lyle's Golden Syrup and muscovado sugar. Heat until the sugar has completely dissolved without any of it being left at the bottom of the pan.
Put the now-toasted oats into a bowl and add the syrup mixture and mix together well.
Peel and then cut the Granny Smith apples into chunks.
Put the now-chopped apples into a small saucepan and add 40g/1½ oz butter, 1 teaspoon of cinnamon and 1-2 tablespoons of muscovado sugar. Cook on a low heat until the apples are moist and soft.
Add the raisins and corn flour and mix everything together, making sure the corn flour does not go lumpy.
Put the cooked apple mixture into an oven-proof bowl and add your flapjack crumble on top, pressing it down and making sure it touches all the sides of the bowl.
Put the flapjack apple crumble into the oven and bake for 45 minutes.
Make the custard by mixing together 600ml/1 pint of whole milk, 1 tablespoon of vanilla bean extract, 4 egg yolks, 20g/¾oz of caster sugar and 2 teaspoons of cornflour and cook over a low heat until a custard consistency.
Scoop out portions of your flapjack apple crumble mixture into bowls and add the steaming hot custard on top. Yum. Yum. Yum.
Now watch the video below to see just how Nadiya makes hers.
Related: How to make Nadiya's Crisp, Chocolate, Salted Peanut Dessert — soooooo delicious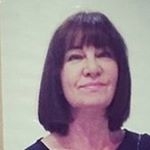 Latest posts by Michelle Topham
(see all)