How to make Nigella Lawson's Christmas Chocolate Cookies
If you are looking for a Christmas cookie recipe for cookies you have not made before, it might be worth going back eight years to British cook Nigella Lawson's Christmas Chocolate Cookies.
Not only are they delicious, but they're incredibly easy to make as well. In fact, I made them several Christmases in a row, and don't remember them ever taking more than five minutes from mixing to oven, and then another three or four minutes for the glaze.
Ingredients for Nigella Lawson's Christmas Chocolate Cookies
For the cookies
250 grams soft butter
150 grams caster sugar
40 grams cocoa powder
300 grams plain flour
½ teaspoon bicarbonate of soda
1 teaspoon baking powder
For the glazing
2 tablespoons cocoa powder
175 grams icing sugar
60 millilitres boiling water (from a kettle)
1 teaspoon vanilla extract
Sprinkles/silver or gold balls to top them
How to make Nigella Lawson's Christmas Chocolate Cookies
Start by mixing the ingredients for the cookies.
Put the butter, cocoa powder, flour, caster sugar, bicarbonate of soda and baking powder into a bowl. Mix everything together until smooth and creamy.
Once mixed, take small golf ball-sized pieces of dough and roll them into a ball. (Nigella suggests 'walnut-sized balls, but I like my Christmas cookies a little bit bigger). Place them on a baking sheet, and put in the oven at 325 degrees F. Bake for about 13-15 minutes.
Remove the now baked cookies from the oven and let them cool.
Now make the glazing.
Put the icing sugar, cocoa powder, vanilla extract and hot water into a saucepan and mix together well while heating on a medium heat until everything has blended together.
Take off the heat, and dribble the still hot glazing over each cookie. Finish them off with a generous amount of sprinkles or silver or gold cake balls on each cookie. Yum!
Related: How to make Nigella Lawson's 'Cider and 5-Spice Bundt Cake'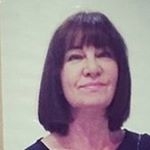 Latest posts by Michelle Topham
(see all)