With Christmas coming up, Nigella Lawson has been making her Cider and 5-Spice Bundt Cake on both sides of the channel. For BBC Two, for her 'Simply Nigella' Christmas Special, and on the FABLife Show in the US. There are videos out for both shows, so you can see how she makes her bundt cake slightly differently in each and how, in the US one, she talks a lot more about cooking itself while she's baking, and why she thinks it's so important.
As for how to make Nigella Lawson's Cider and 5-Spice Bundt Cake, well that is pretty easy.
All you need for ingredients for the bundt cake are:
250ml/9fl oz dry cider
175ml/6fl oz sunflower oil
100g/3½oz soft dark brown sugar
300g/10½oz black treacle
3 large free-range eggs
3cm/1¼in piece (15g/½oz) fresh root ginger, peeled and finely grated
300g/10½oz plain flour
2 tsp baking powder
¼ tsp bicarbonate of soda
½ tsp freshly grated nutmeg
2½ tsp Chinese five-spice powder
1½ tsp ground cinnamon
And for the salted caramel sauce
75g/2½oz unsalted butter
50g/1¾oz soft light brown sugar
50g/1¾oz caster sugar
50g/1¾oz golden syrup
125ml/4fl oz double cream
2 teaspoons smoked sea salt flakes, or to taste
How to make it
Pre-heat your oven to 170 degrees.
First, put your plain flour into a bowl, and add the baking powder and the bicarbonate of soda. Also add all the spices, and mix everything together.
Pour the sunflower oil (or any vegetable oil) into another bowl, and add the brown sugar, the treacle, grated ginger, the cider, and three eggs. Mix everything together with a blender.
Slowly add all the dry ingredients to the wet ingredients, and mix thoroughly.
Oil your bundt tin, making sure you oil it well, and then pour the mixture into the tin. Bake for 40-50 minutes.
For the caramel sauce, put the butter and caster sugar into a pan. Add the light brown sugar and the golden syrup.
Melt everything gently together, stirring occasionally while it melts. Turn the heat up a little until the mixture begins to bubble and then add in the double cream.
To make this caramel sauce into a salted caramel sauce, you will need to add salt. You can use a smoked salt like Nigella does, or just any sea salt if you do not want the smoked taste.
Finally, if you like, you can also add a splash of bourbon or brandy to the sauce.
Leave the sauce to cool and, once cooled, pour into a sauce boat ready for serving. You can do as Nigella does, and pour the sauce over the entire cider and five-spice bundt cake, or you can leave it in the sauce boat to let your guests serve themselves.
Watch Nigella make her cider and five-spice bundt cake on the FABLife Show in the video below, and note how she substitutes molasses for treacle here.
You can then watch her original 'Simply Nigella' way of baking the cake at BBC Two's website.
And, of course, if you're looking for more of Nigella's fabulous desserts, don't miss her Lemon Pavlova. I made it, and it's amazing.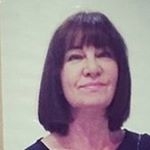 Latest posts by Michelle Topham
(see all)