How to make Nigella Lawson's Date and Marmalade Christmas Cake
Nigella Lawson calls this her Date and Marmalade Christmas Cake but, honestly, you could make this cake any day of the year. Not just at Christmas. Because it is one of the most delicious cakes you will ever make. Even for me, and I normally detest marmalade.
In fact, if anything, Nigella's Date and Marmalade Christmas Cake tastes more like traditional Christmas pudding than anything. Something I could eat every day of the year. And, no, I'm not kidding.
And what's even better about this amazing cake is it's also gluten-free and dairy-free so, if you're a vegan (just use an egg substitute instead of the three eggs) or a vegetarian like me, you can eat as much of this stuff as you like.
So how do you make Nigella Lawson's Date and Marmalade Christmas Cake? She showed American talk show host Rachael Ray recently, and it is incredibly easy to do.
Ingredients
1 strong black tea bag
500 grams medjool dates
150 grams natural colour glace cherries
150 grams dried cranberries
150 grams sultanas
175 grams brown sugar
175 grams coconut oil
2 teaspoons ground cinnamon
2 teaspoons ground ginger
½ teaspoon ground cloves
200 grams good-quality marmalade (plus more to brush on the cake)
200 grams ground almonds
100 grams chopped almonds
3 large eggs (beaten)
As for how to make it. First of all, preheat your oven to 150ºC/gas mark 2/300ºF and then make a cup of tea with the tea bag.
Put the dates into a large pan. Add the cranberries, the sultanas, and the glace cherries. Pour in the cup of tea, and add the brown sugar, the marmalade and the coconut oil.
Add the cinnamon, ginger and cloves, and just keep stirring around while it heats up. Once it is at a boil, turn the heat down and let it simmer for about 10 minutes, still stirring occasionally.
Turn off the heat, and let the mixture stand for an hour until it is completely cold.
Stir in the almond flour and chopped almonds, mix in the eggs and pour the whole batter into your cake tin. (You'll need an eight-inch cake tin).
Cook for 1½–1¾ hours, then remove from the oven and let cool.
Heat up a little bit more marmalade until it is runny, and then spread that over the top of the cake. Serve.
Now watch Nigella make the cake below. Isn't that just the easiest thing ever?
And, if you love Nigella's recipes, try her Salted Chocolate Tart too. It's awesome.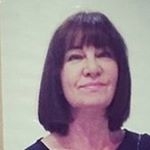 Latest posts by Michelle Topham
(see all)