How to Make Nigella Lawson's Ginger and Walnut Carrot Cake
If anyone mentions carrot cake of any description at all, I'm there. Especially if it is a spicy carrot cake that is moist, spongy and flavorful, and with an added sweet cream cheese icing.
Such is this Ginger and Walnut Carrot Cake from Nigella Lawson's new BBC series Nigella: At My Table.
Advertising
Because, not only is it moist, tastes amazing and is dead easy to make, it also is the best thing you will ever eat if you serve it with a traditional hot English custard. (Because yep, that creamy cream cheese icing melts into the hot custard and oooooohhh, yum!).
To make Nigella's delicious Ginger and Walnut Carrot Cake, here is what you will need:
Ingredients
200 grams of carrots
75 grams of crystalized ginger
100 grams of walnuts
Advertising
200 grams of plain flour
1/2 teaspoon of bicarbonate of soda
1 teaspoon of baking powder
1/4 teaspoon of salt
2 teaspoons of ground ginger
175 grams of soft brown sugar
2 eggs
200 millileters of vegetable oil
100 grams soft unsalted butter
100 grams of icing sugar
1 teaspoon of corn flour
100 grams of cold cream cheese
Grated fresh ginger (about 1 tablespoon)
Method
Grate the carrots finely, and chop the crystalized ginger into small pieces.
Chop or break the walnuts into small pieces.
Put the flour into a bowl and add the bicarbonate of soda, baking powder and salt.
Add the ginger, and then stir everything together until completely mixed.
Pour the brown sugar into a large bowl, break the two eggs into the bowl, add the vegetable oil and stir.
Add the dry ingredients gradually, and keep stirring as you add them, so the mixture is lump-free.
Add the grated carrots, walnut pieces and crystalized ginger, and stir again.
Put the mixture into a 20 centimeter cake tin and bake at 170 degrees for 40-45 minutes. Check after 30 minutes to make sure it is cooking evenly.
Once the cake is ready, remove from the oven and leave it to cool.
Put the unsalted butter into a bowl and add the icing sugar. Beat these together with an electric mixer on a low setting until both ingredients are perfectly blended.
Add the corn flour to thicken the icing sugar mixture.
Add the cold cream cheese to the mixture and mix.
Grate some fresh ginger. (Nigella likes her carrot cake with a gingery icing. I did not as, to me, it was just too much ginger, so I did not add the fresh ginger the second time I made it. You may want to try it the first time with the ginger before you make it for anyone else, as you may discover you are a less-ginger person as well). Put the ginger into a paper towel and fold it over to make a small pouch, then squeeze it so that the ginger juice drips into the icing mixture.
Put the icing sugar on top of the now cool cake. Sprinkle some chopped walnuts on top (and crystalized ginger if you like — I didn't). Cut into pieces, and serve.
Related: How to make Nigella's scrumptious Lemon Pavlova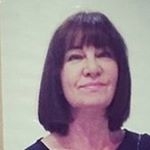 Latest posts by Michelle Topham
(see all)