How to Make Nigella Lawson's Golden Egg Curry
With these cold winter nights now upon us, nothing could be better to eat than Nigella Lawson's Golden Egg Curry from her latest show Nigella: At My Table, Episode 5.
It's an egg curry that is already easy to make but, if you take a couple of short cuts Nigella doesn't take, it can be even easier. It also tastes so rich, spicy and delicious and really warms you up, you will probably find yourself making it over and over again all winter long.
Nigella's Golden Egg Curry is actually a type of curry that is popular in Malaysia. Known as Masak Lemak Telur there, I used to eat it several times a week every time I took a trip from my then-hometown of Bangkok to Kuala Lumpur, as it really is wonderful.
So how do you make Nigella's Golden Egg Curry, and what are the ingredients you will need to do so?
Most of them you will probably already have in your kitchen.
Ingredients for the curry paste
1 1/4 teaspoons of turmeric powder (Nigella uses fresh turmeric, which you can use, but it is much more messy and takes far longer to peel it and grate it, so I went the powder route with a good quality organic turmeric and it was still delicious)
2 chopped green chillies
4 green finger chillies, 1 chopped and 3 whole
150g/5½oz of chopped shallots
2 large peeled and chopped garlic cloves
25g/1oz fresh chopped ginger (again, I used 1/2 teaspoon of powdered ginger, and it worked just as well)
3 tablespoons of vegetable oil
2 lemongrass leaves
1 small tin of coconut milk
2 teaspoons of salt
2 teaspoons of tamarind paste
4 eggs
pita bread to serve
Serves 4
How to make Nigella's Golden Egg Curry
Put the turmeric powder, chopped garlic, chopped green chillies, ginger and shallots into a bowl. Mix everything together with a hand mixer until all the ingredients blend into a fine and smooth paste.
Put the vegetable oil into a wok and add the paste, then fry it over a low heat until it is completely melted.
Add the lemongrass, and stir.
Pour the can of coconut milk into the pan, add the tamarind paste and the salt, and stir everything together until the paste and the coconut milk are completely blended.
Add a few ounces of hot water to thin out the now hot paste and make it more of a soup, and stir again.
Add the green finger chillies to the paste, piercing them with a knife before they go in if you want your curry to be very spicy, or just leaving them whole if you do not.
Bring the paste to a boil and then add the eggs. Cook the eggs on a low heat for a minute or two — a minute if you like your yoke runny, a little longer if you do not.
Spoon an egg and some curry into each of four bowl — or, if you're like me, eat two of them yourself.
Serve with heated pita bread.
Related: How to make Nigella's Christmas Chocolate Cookies — easy and only takes minutes
How to make Nigella's Date and Marmalade Christmas Cake and, yes, you should, it's amazing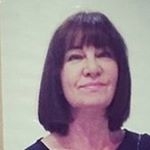 Latest posts by Michelle Topham
(see all)